Click the Insert tab.


Click the Table button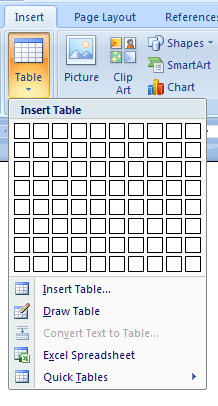 Then drag to select the number of rows and columns you want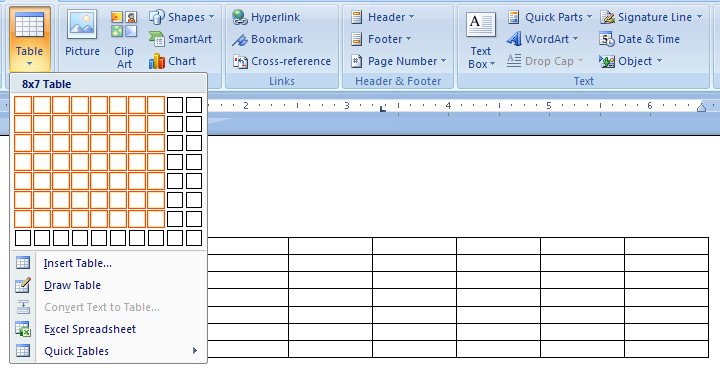 Release the mouse button to insert a blank grid in the document.


Or click Insert Table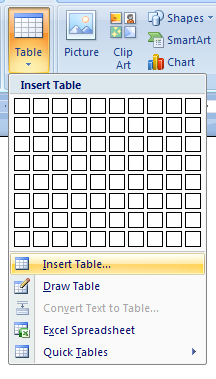 Then enter the number of columns and rows you want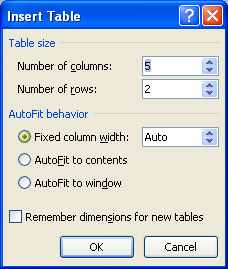 Then click OK.


When you're done, click outside of the table.