Click the Office button. Click Excel Options.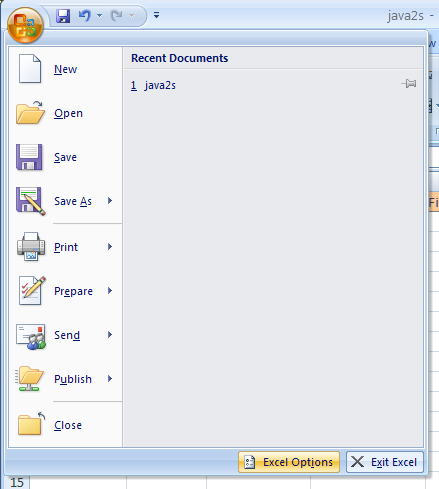 Click Proofing. Click AutoCorrect Options.


Click the AutoCorrect tab. 
           To add an entry, type a misspelled word or an abbreviation.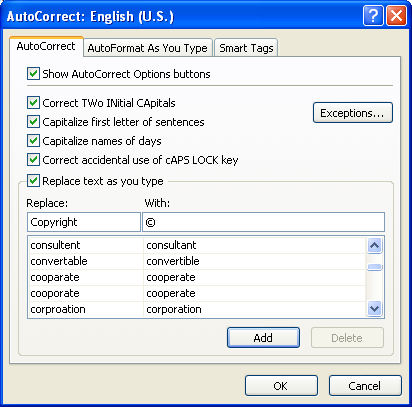 To edit an entry, select the one you want to change. 
           Type the replacement entry.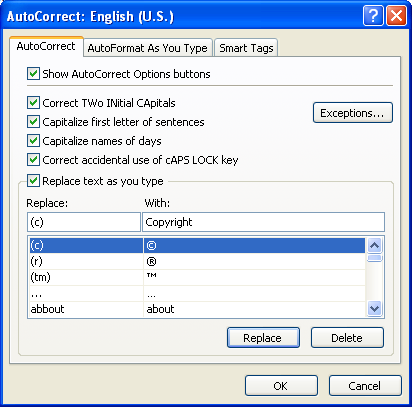 Click Add or Replace.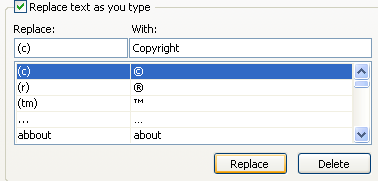 If necessary, click Yes to redefine entry.

Click OK