Install the Add-in for PDF and XPS
Click the Office button. Point to Save As and then click PDF or XPS.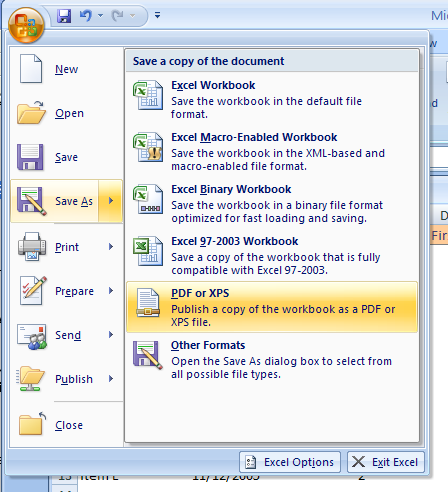 Click the Save as type list arrow and then click PDF.


Type a PDF file name. 
           Click the Standard or Minimize size option to specify how to optimize the file.


Click Options to change the more properties.


2.34.PDF
2.34.1.
Save a Workbook as a PDF Document