2.30.3.Use a Custom Dictionary
Click the Office button. Click Excel Options.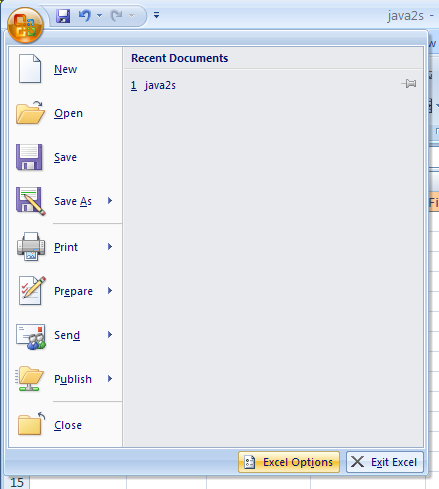 Click Proofing. Click Custom Dictionaries.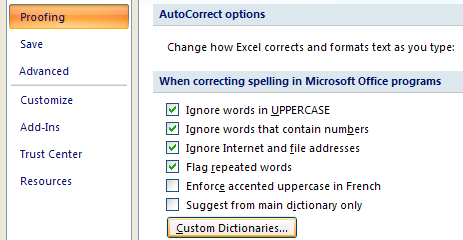 Select the check box next to CUSTOM.DIC (Default).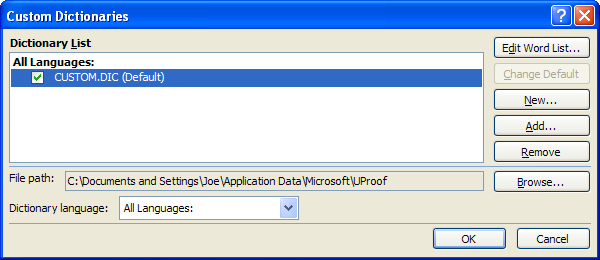 Click the Dictionary language list arrow.
Select a language for a dictionary.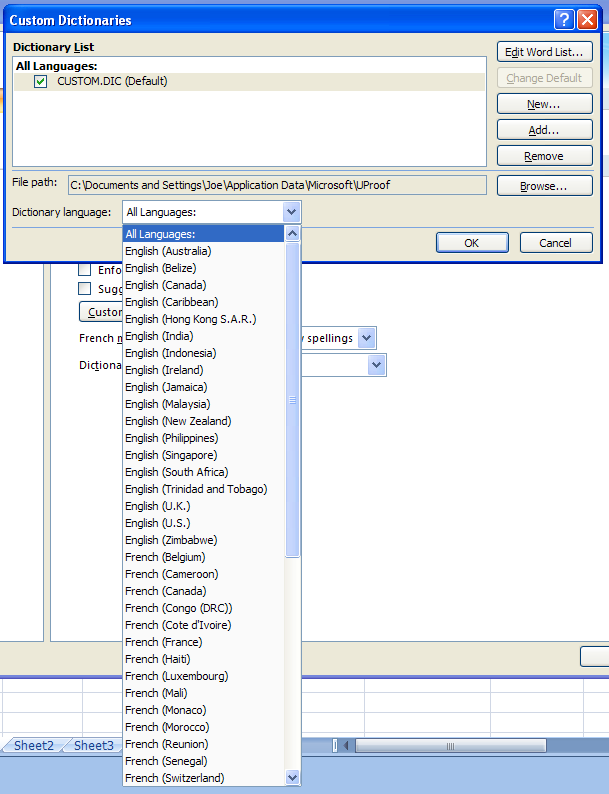 Click Edit Word List to add, delete, or edit words.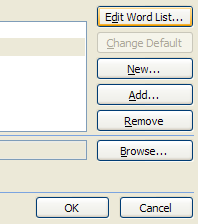 Click Change Default to select a new default dictionary. Click New to create a new dictionary. Click Add to insert an existing dictionary. Click Remove to delete a dictionary. Click OK to close the Custom Dictionaries dialog box.