8.8.15.Add a Preset Effect to a Shape
Select the shape. Click the Format tab under Drawing Tools.

Click the Shape Effects button and then point to Preset.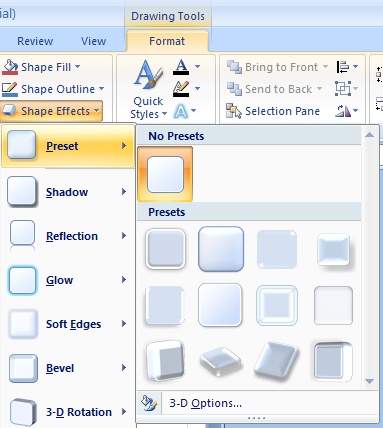 Point to an effect.
A live preview of the style appears in the current shape.
Click the effect to apply it to the selected shape.