8.11.1.Add a Shape to an Organization Chart
Select the shapes in the SmartArt graphic.
Click the Design tab under SmartArt Tools.
Click the Add Shape button arrow.
Then select Add Shape After or Add Shape Before to insert a shape at the same level.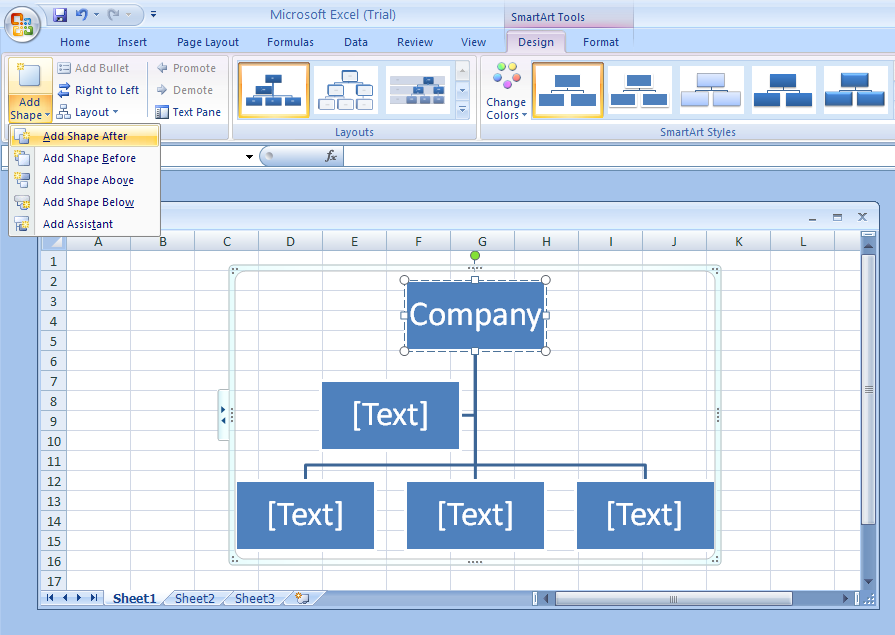 Select Add Shape Above or Add Shape Below to insert a shape one level above or below.

Select Add Assistant to inserts a shape above,
but it's displayed at the same level in the Text pane.

Click outside of the SmartArt graphic to confirm to changes.