Set a Transparent Background : Picture « Wordart Clip Art Shape Picture « Microsoft Office Excel 2007 Tutorial
Click the picture. Click the Format tab under Picture Tools. Click the Recolor button, then click Set Transparent Color.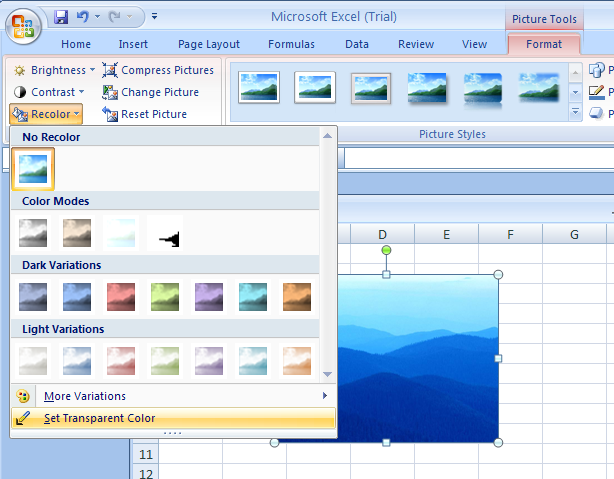 Click the color in the picture to set as transparent.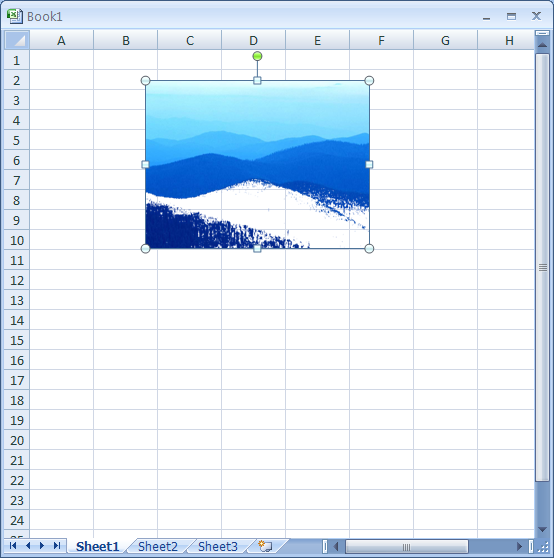 When you're done, click outside the image.