Select the range. Click the Data tab. Click the Data Validation button.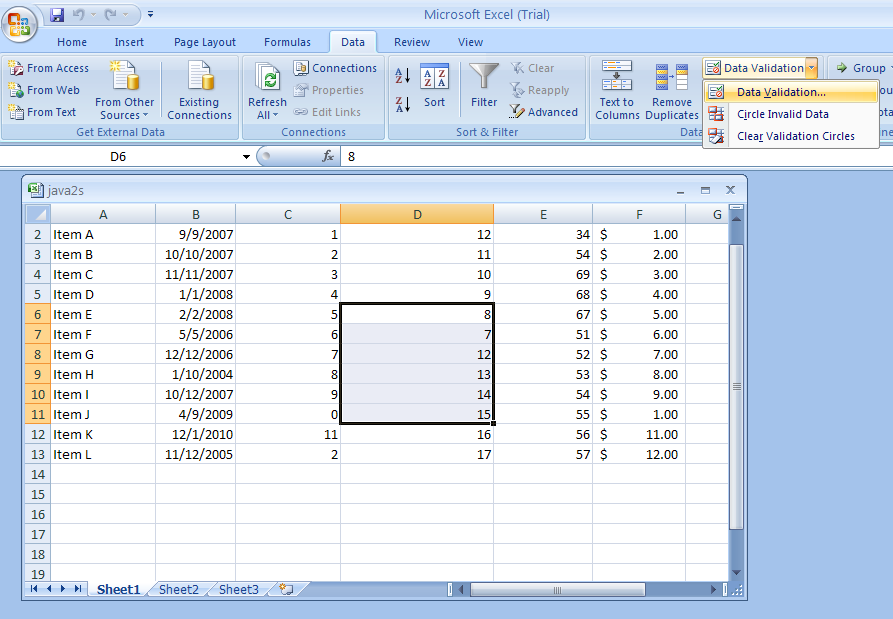 Click the Settings tab.
Click the Allow list arrow, and then select a value type.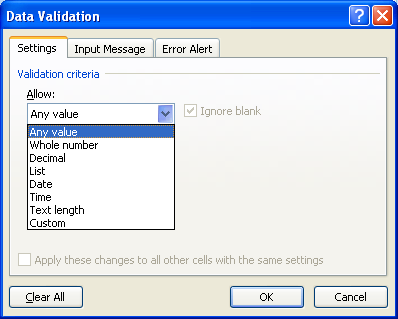 Click the Data list arrow, and then select a logical operator.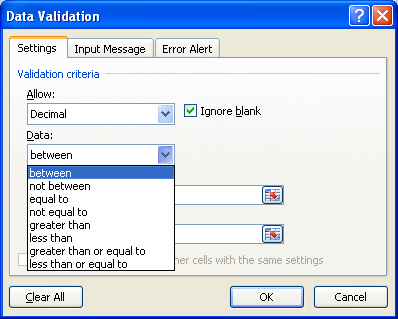 Enter values or use Collapse Dialog button to select a range for the minimum and maximum criteria.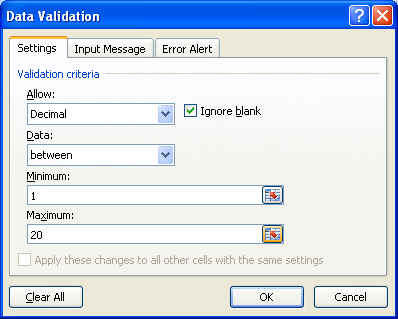 Click the Input Message tab,
and then type a title and the input message that should be displayed when invalid entries are made.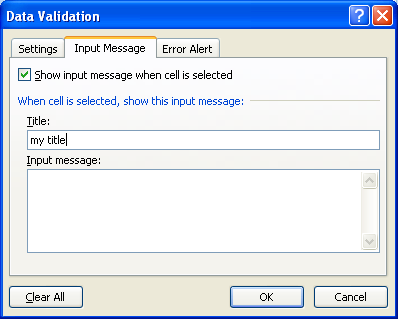 Click the Error Alert tab,
and then select an alert style, type a title, and error message.