13.5.1.Define a New Data Source
Click the Data tab.
Click the From Other Source button, and then click From Microsoft Query.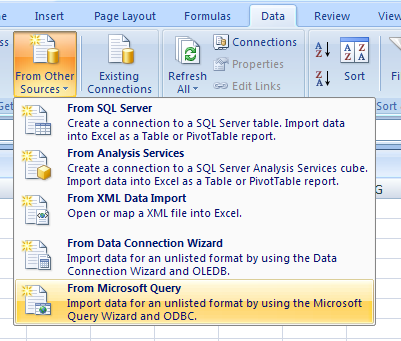 Click the Databases tab.
Click New Data Source. Click OK.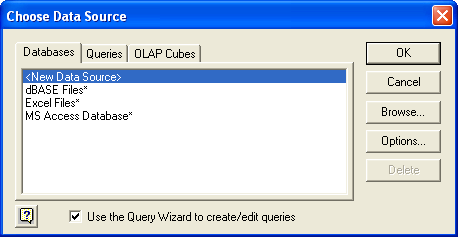 Type the name of the source.
Select a driver for the type of database, such as Driver do Microsoft Access Driver (*.mdb).
Click Connect.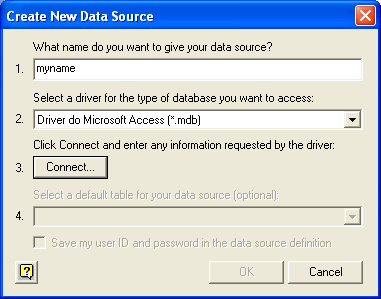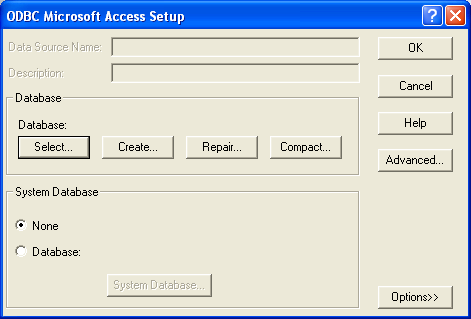 Navigate to the folder with the database you want to use, and then click OK.