1.17.3.Change or Remove the Password Protection
Click the Office button, click Save As,
click Tools, and then click General Options.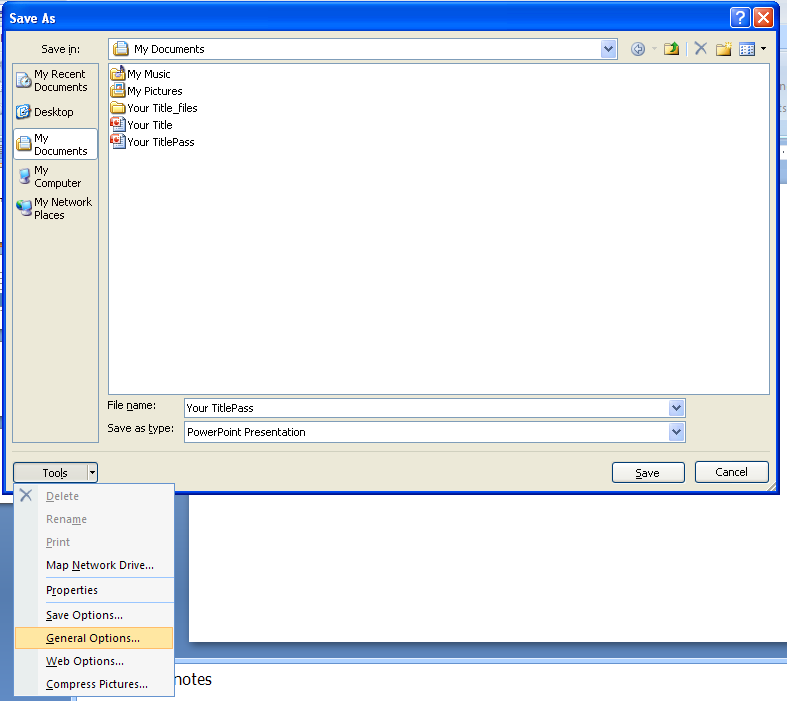 Select the contents in the Password To Modify box or the Password To Open box.
To change password.
Type a new password, click OK, and then retype your password.
To delete password. Press Delete.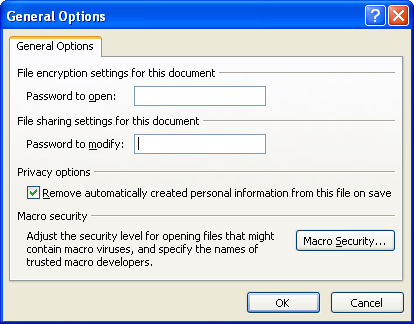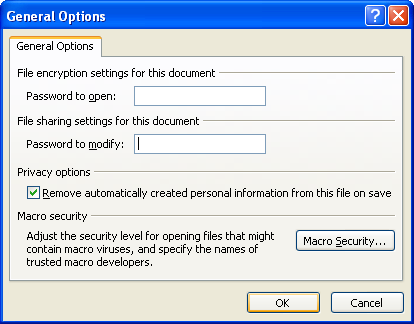 Click Save, and then click Yes to replace existing presentation.