1.13.1.Preview Your Presentation
Click the Office button, point to Print, and then click Print Preview.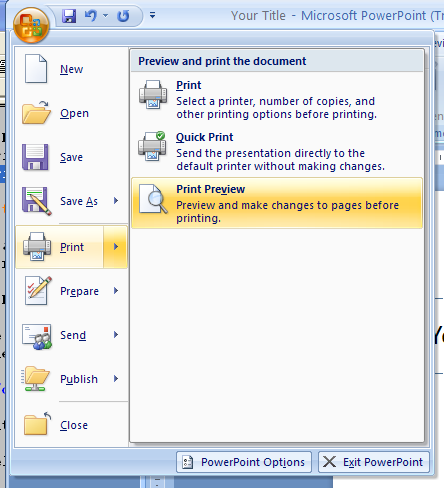 Click the Print what list arrow on the Print Preview tab, and then click an option.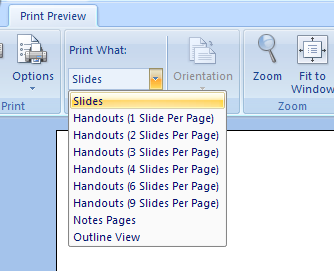 To preview the next or previous slide,
click the Next Page or Previous Page button.

To change the view,
click the Zoom or Fit to Window buttons.
To change other options,
click the Options button,
and then select the options you want.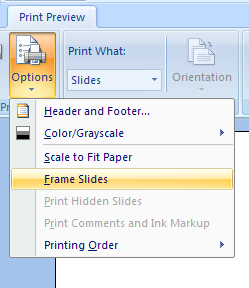 Click the Close Print Preview button.