1.12.4.Save a Slide as a Graphic Image
Click the Office button, point to Save As,
and then click Other Formats.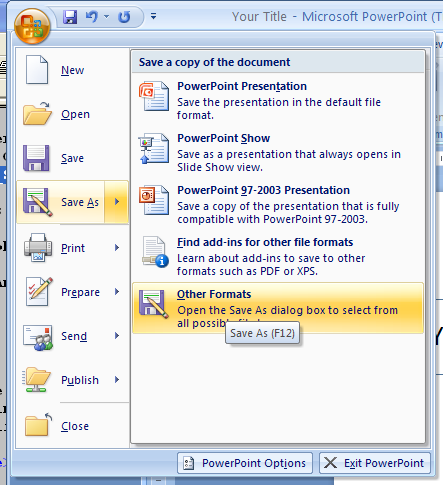 Click the Save as type list arrow,
and then click the graphics format you want to use (i.e. .jpeg or .gif).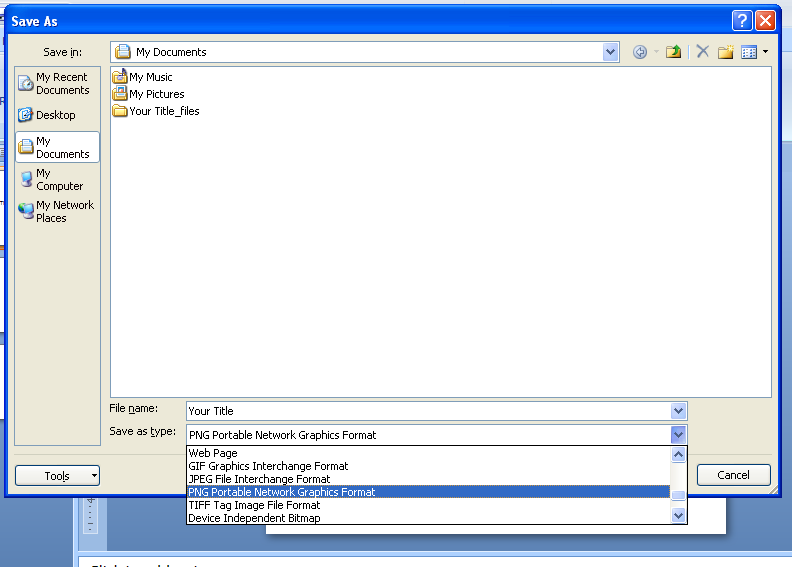 Type a file name. Click Save.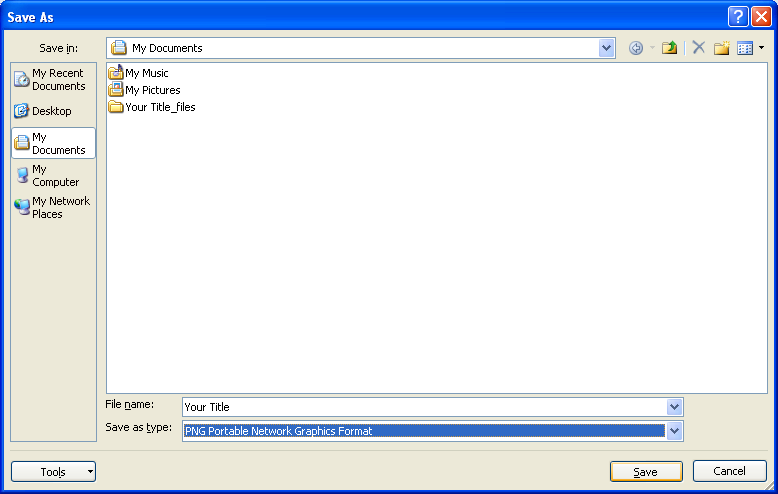 Click Every Slide to save all slides as separate graphic image files.
Click Current Slide Only to save just the current slide.