2.19.6.Choose a Custom Theme
Click the Design tab.
Click the scroll up or down arrow,
or click the More list arrow in the Themes gallery to see additional themes.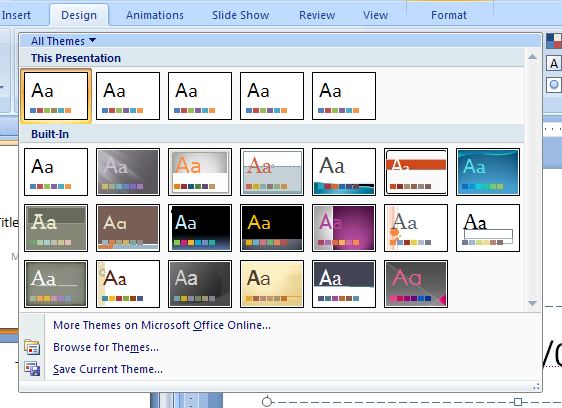 To display only the custom themes on the gallery,
click the title bar for the gallery, and then click Custom.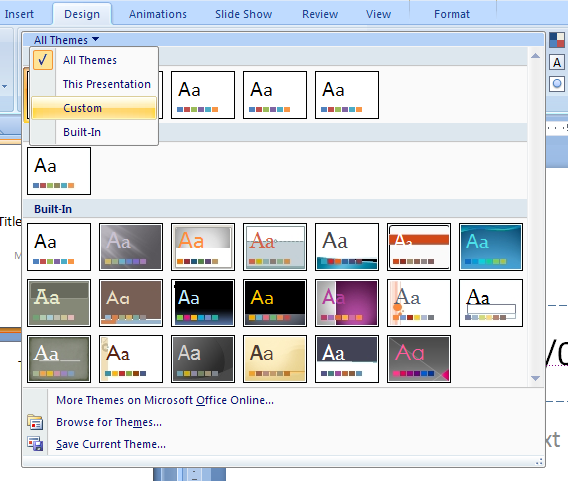 Point to gallery to want to display the theme name, and then click the one you want.