Set a Tab : Tab « Editing Format « Microsoft Office PowerPoint 2007 Tutorial
Click the paragraph. 
       Click the View tab, 
       and then select the Ruler check box to display the ruler.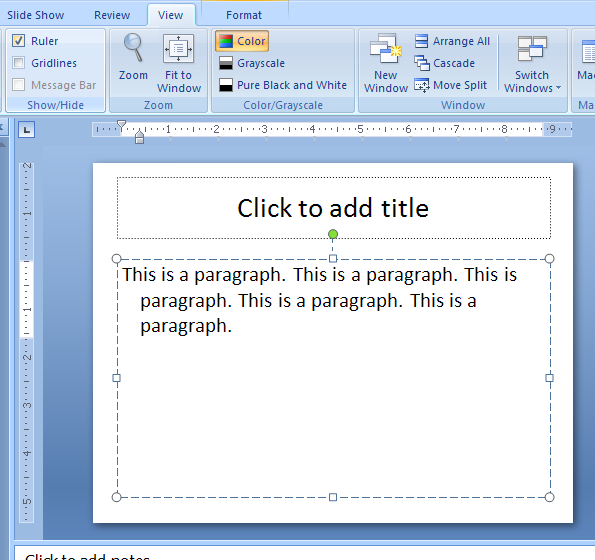 Click the Tab button until you see the type of tab you want.
       Click the ruler where you want to set the tab.