3.19.1.Insert the Date and Time on a Specific Slide
Click to place the insertion point in the text object.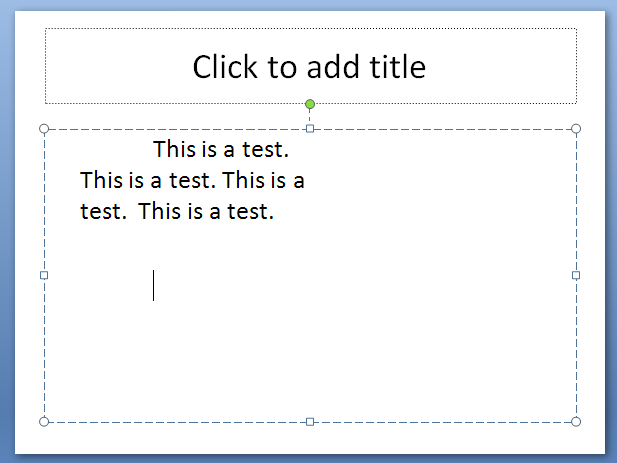 Click the Insert tab. Click the Date & Time button.

Click the date or time format you want.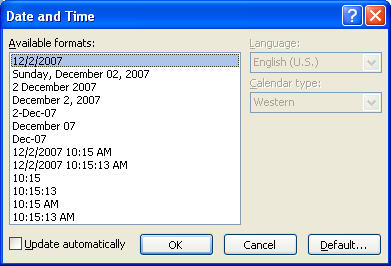 To have the date and time automatically update, select the Update automatically check box.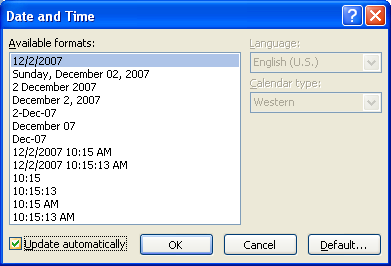 To change the default date and time format, click Default, and then click Yes to confirm.