3.2.3.Add a Color to the Menus with Custom tab
Click the Font Color button on the Home tab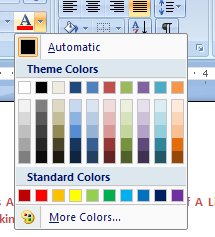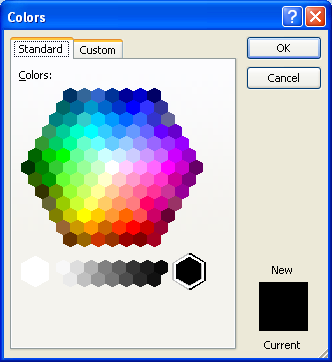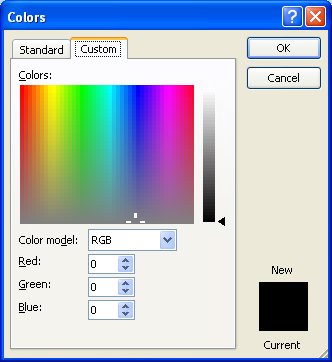 Click the Color Model list arrow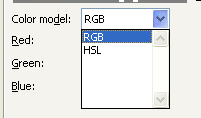 If you know the color values, enter them.

Or drag across the palette until the pointer is over the color you want.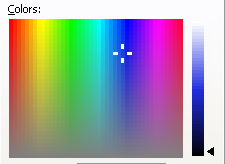 Drag the black arrow to adjust the amount of black and white in the color.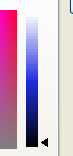 The new color appears above the current color.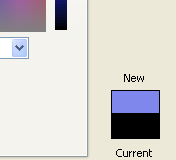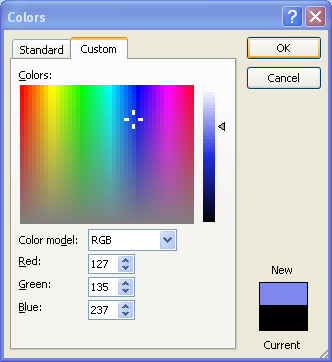 The current selection is changed to the new color

And the new color is added to the Recent Colors section.