Click the Page Layout tab.
Click the Margins button.
Then click Custom Margins.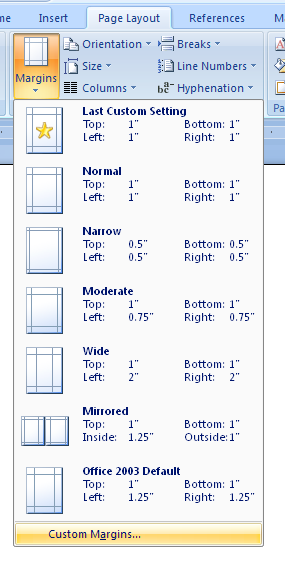 The Page Setup dialog box opens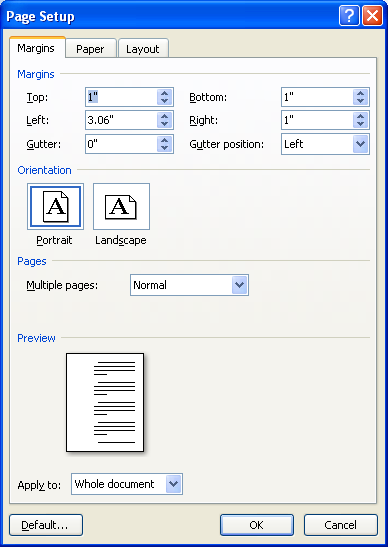 Click the Margins tab.
Type new margin measurements in the Top, Bottom, Left, or Right boxes, and Gutter boxes.

Click the page orientation.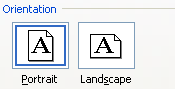 Click the Apply to list arrow.
Then click Selected Text, This Point Forward, or Whole Document.

Click Default to make the new margin settings the default