3.1.5.Format Text Using the Font Dialog Box


Click the Font Dialog Box Launcher.

Select the Font tab Font dialog box

Select the font, font style, and font size you want.

To change the font color, click Font Color, and then click a color.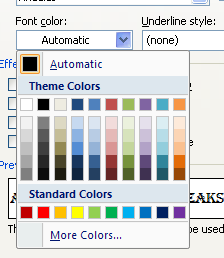 To select an underline style, click Underline list arrow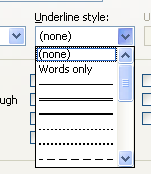 To select the under line color, click Underline Color list arrow, and then click a color.