Set a Gradient Fill to a Shape : Shape Fill « Shape Picture WordArt SmartArt Clip Art « Microsoft Office Word 2007 Tutorial
Select a shape.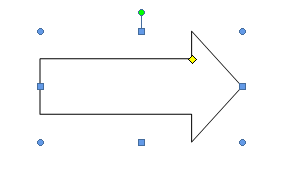 Then click the Format tab under Drawing or Text Box Tools.


Then click the Shape Fill button.

Point to Gradient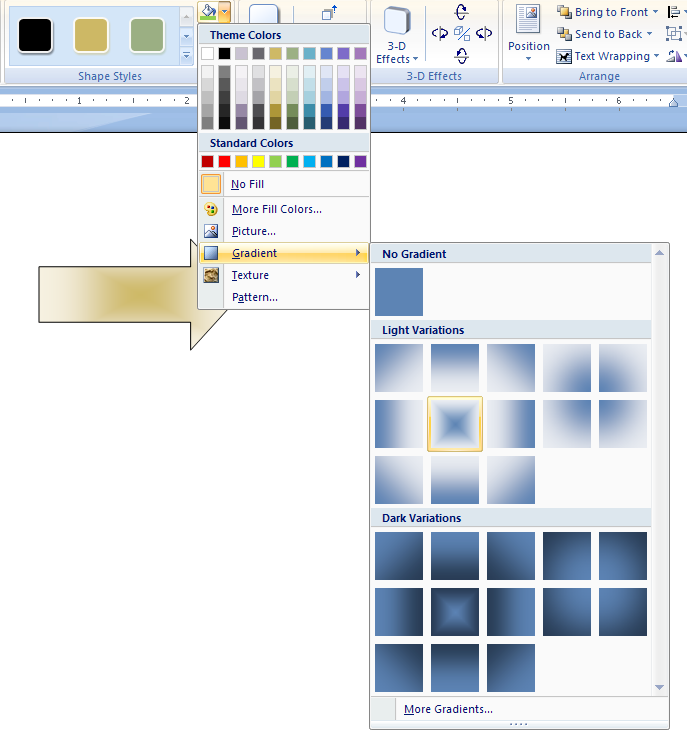 Then select a gradient from the gallery.