5.19.2.Change Research Options

Click the Research button.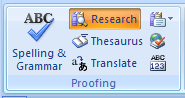 Click Research options...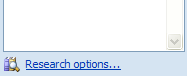 Click Services to activate or remove research services.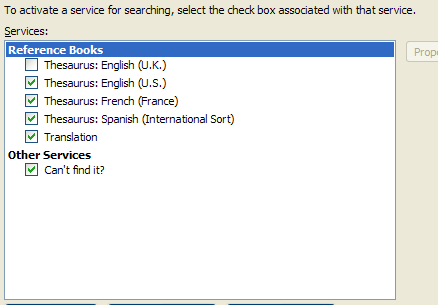 Click Add Services to add research services.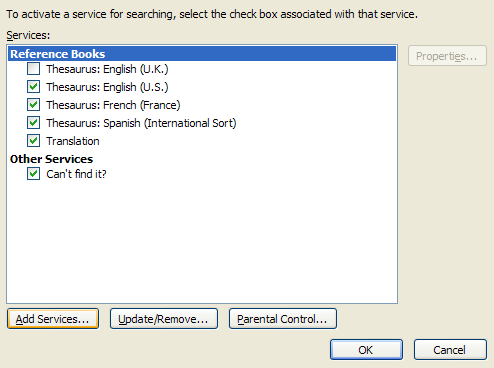 Click Update/Remove to update or remove a service provider.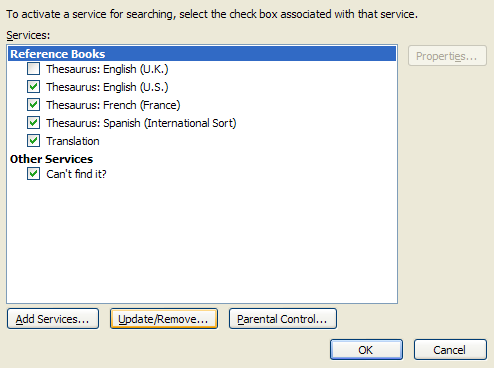 Click Parental Control to turn on parental controls.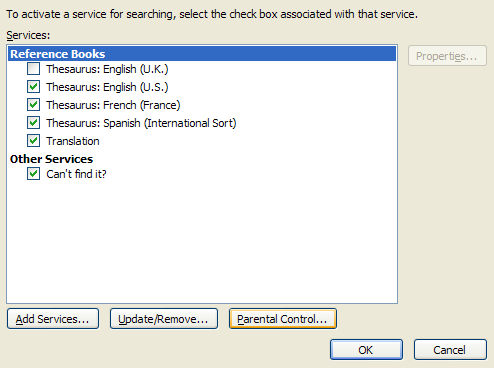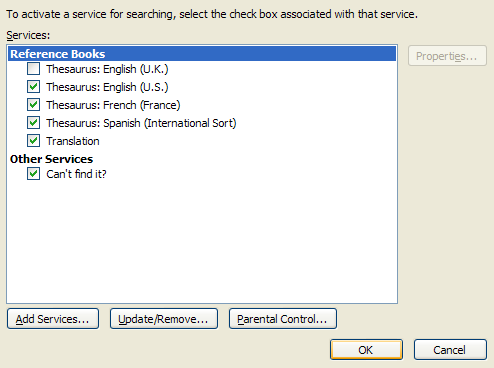 Then click the Close button on the task pane.