5.2.2.How to combine single- and two-column formats on the same page
Position your cursor immediately after the paragraph mark.
Choose Page Layout then Insert Page and Section Breaks and Continuous.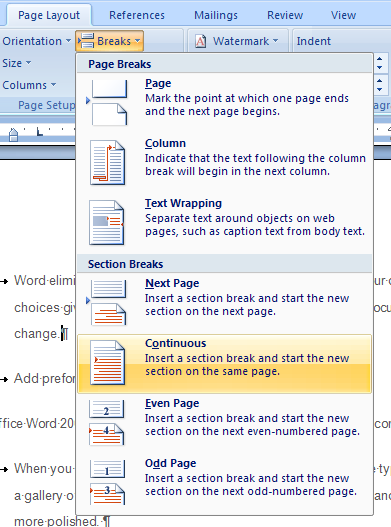 Choose Page Layout > Columns > Two.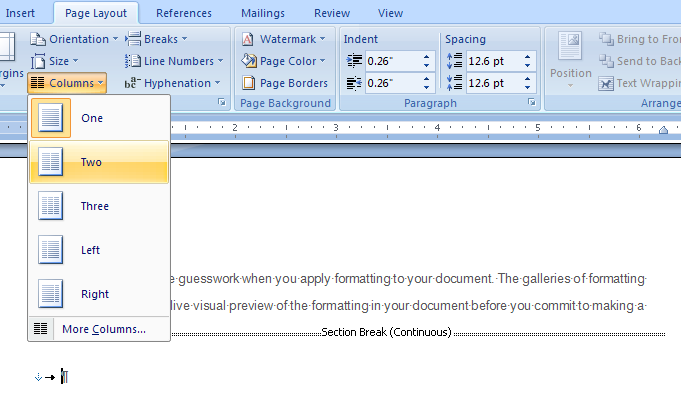 The page now has a single column of text at the top followed by two columns below the section break.