Click the Insert tab.


Click the Header or Footer button.

Click a built-in header or footer

Or click Edit Header or Edit Footer to modify an existing one.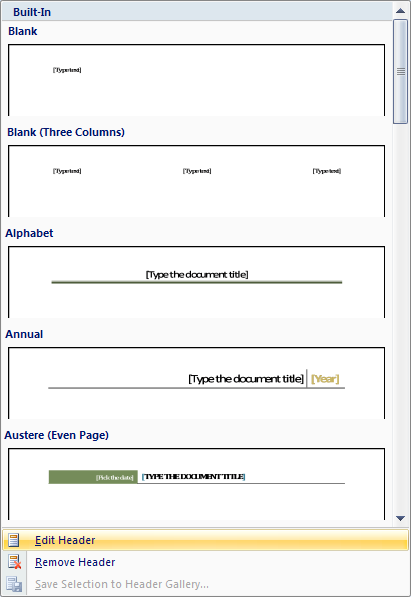 Click the header or footer box, and then type the text you want.


Click the Go to Header or Go to Footer button on to display the header or footer text area.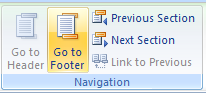 When you're done, click the Close Header and Footer button.


Double-click a header or footer to edit it.