5.15.1.Insert the Date or Time
Click the Date & Time button.

Then click the Language list arrow, and then select a language.
Then select the Update automatically check box.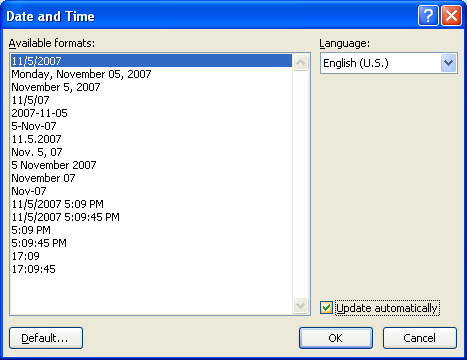 Click the date and time format you want.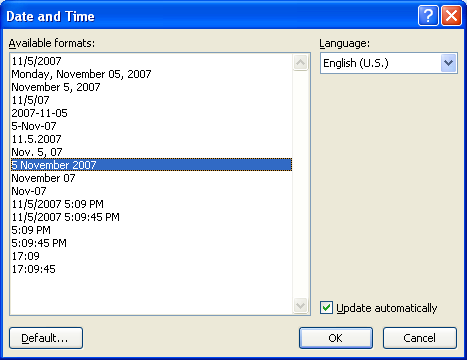 To set the current date and time based on your computer clock, click Default.