7.1.1.Insert and Create a Chart

Click the Insert Chart button.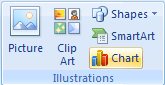 Click a category in the left pane.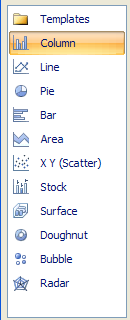 Click the chart type you want.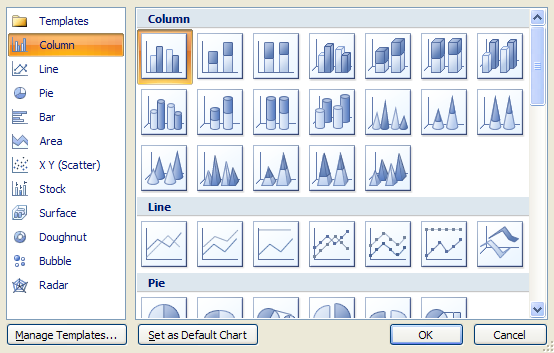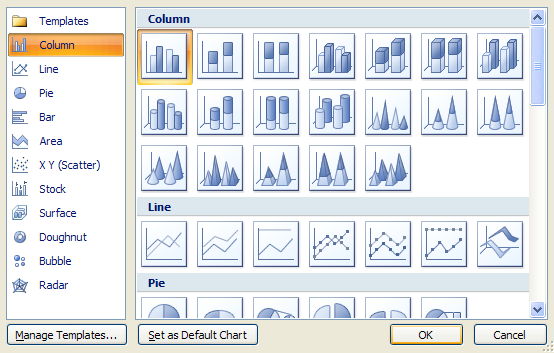 To create a chart, change the sample data in the Excel worksheet.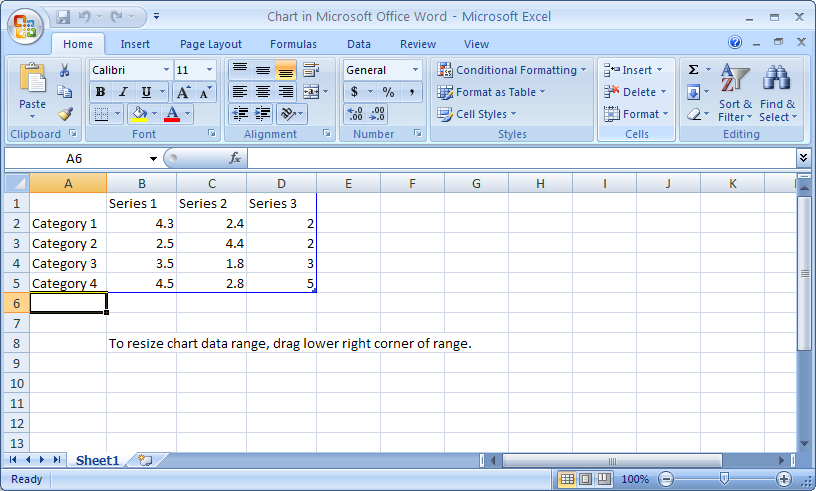 To close the worksheet, click the Close button on the Excel worksheet and return to Word.