3.25.4.Add Sound to an Animation
Click the Animations tab. Click the Custom Animations button.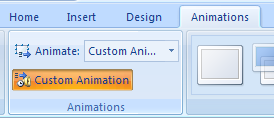 In the Animation Order list, click the list arrow of the animation to add a sound,
and then click Effect Options.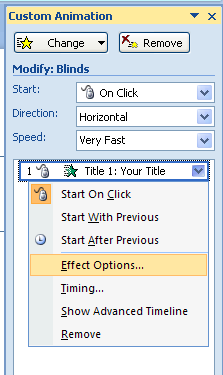 Click the Sound list arrow, and then click the sound effect.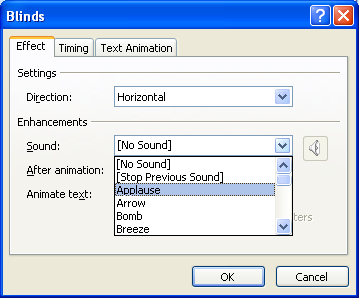 To add your own sound, click Other Sound from the list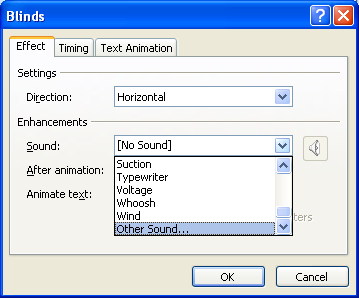 Select the sound you want, and then click OK.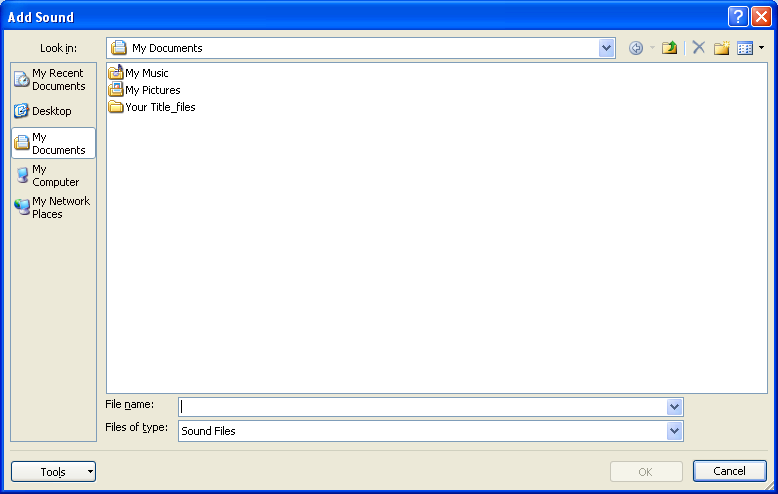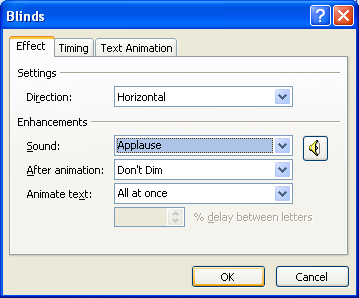 Click the Play button to hear the animation effect.