3.6.6.Create a New Slide Layout from an Existing One
Click the View tab, and then click the Slide Master button.

Right-click the slide layout, and then click Duplicate Layout.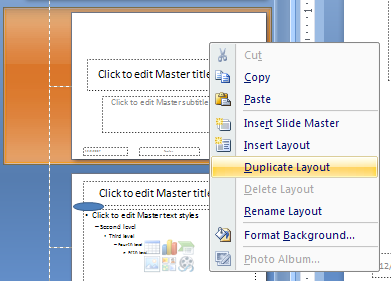 The duplicate layout appears below the original one.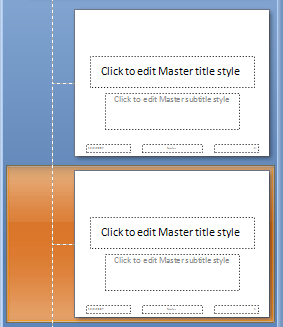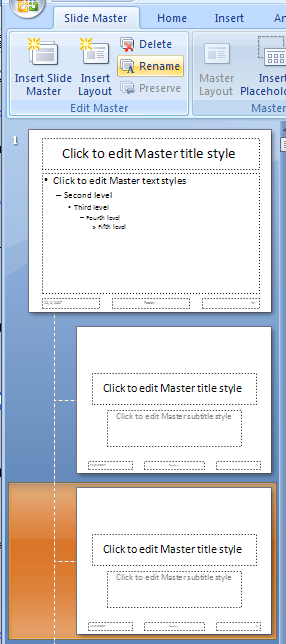 Type a new layout name. Click Rename.
Click the Close Master View button on the Ribbon.