3.6.7.Include an Object on Every Slide or Only Specific Slides
Click the View tab, and then click the Slide Master button.

Add the objects to a slide master or slide layout.
Slide master: include object on every slide.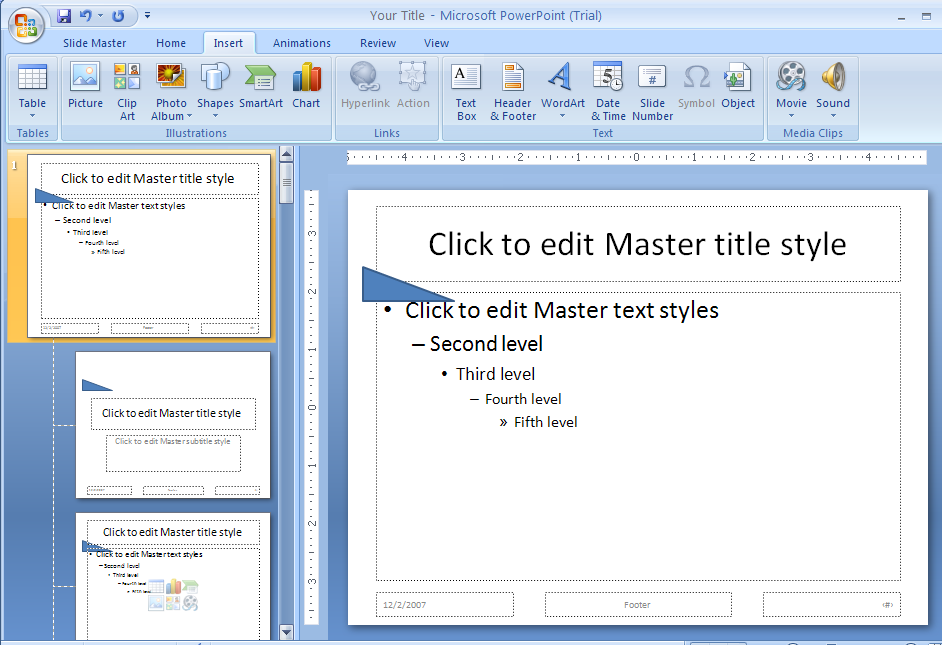 Slide layout: include object only on the specific layout.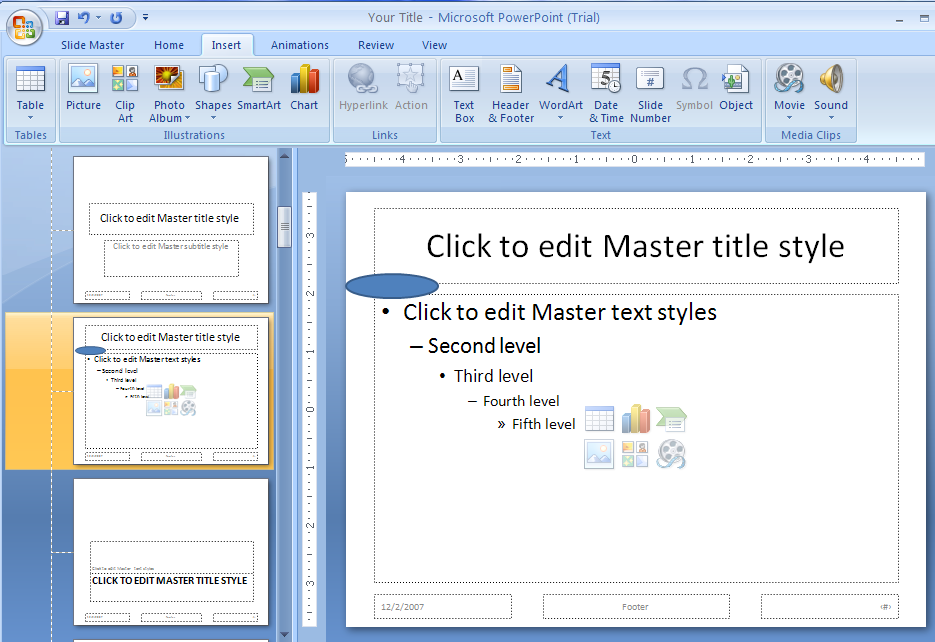 Click the Close Master View button on the Ribbon.