3.23.8.Insert a Hyperlink Between Documents
Select the text or object. Click the Insert tab. Click the Insert Hyperlink button.

Click Existing File Or Web Page.
Enter the name and path of the destination file or Web page.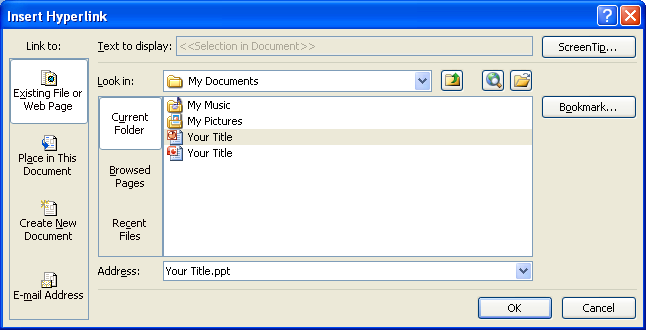 Or click the Bookmark button; select the bookmark, and then click OK.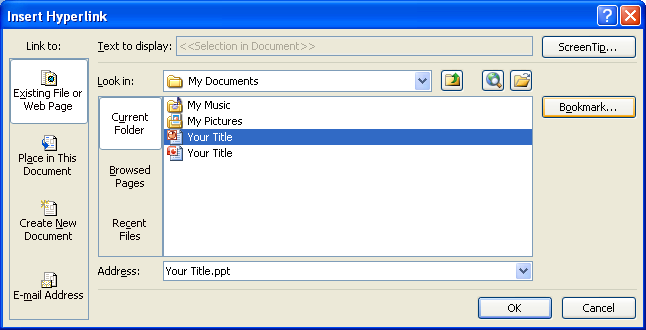 Type the text for ScreenTip.