2.20.3.Open, View, and Modify an XML Data File
Click the Office button. Then click Open.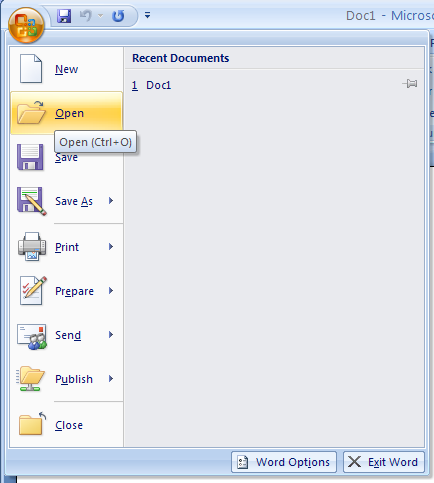 Locate the XML file. Select the XML file. Click Open.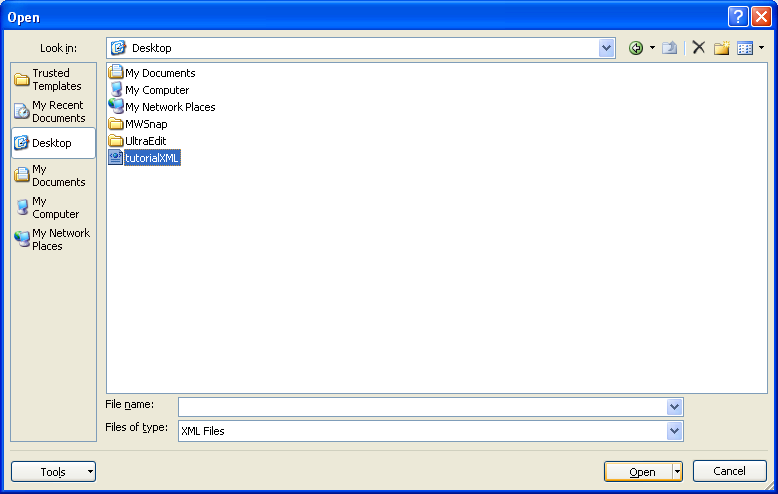 Right click the xml tag to open the task pane for XML structure.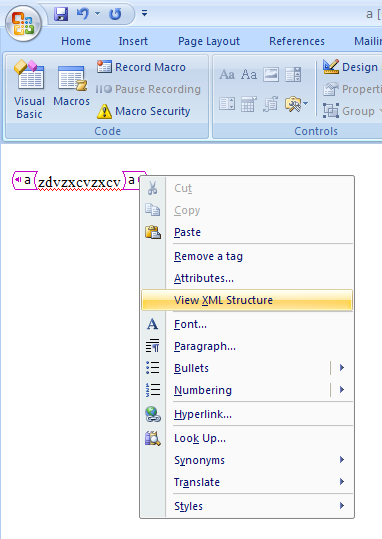 Select the Show XML tags in the document check box.

To add an XML tag, select the content and
then click an element tag in the XML Structure task pane.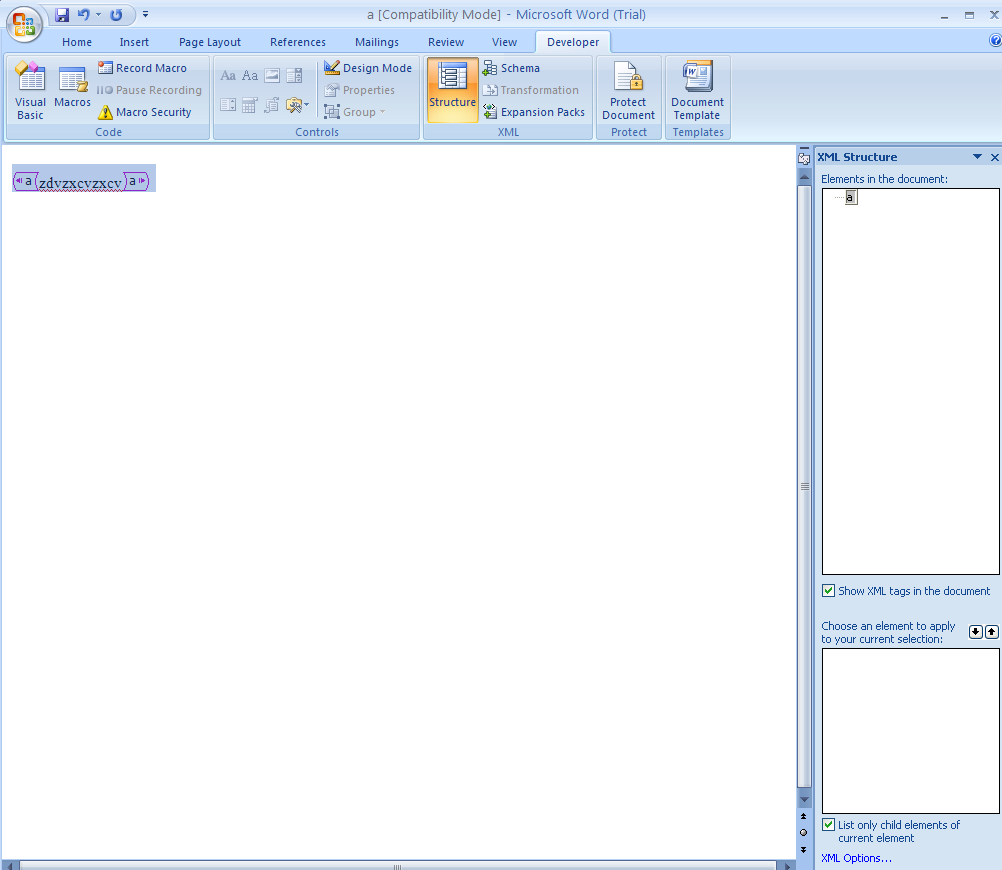 Double-click an XML tag to select its contents