2.20.5.Save an XML Document and Apply a Transformation
Click the Office menu. Then click Save As.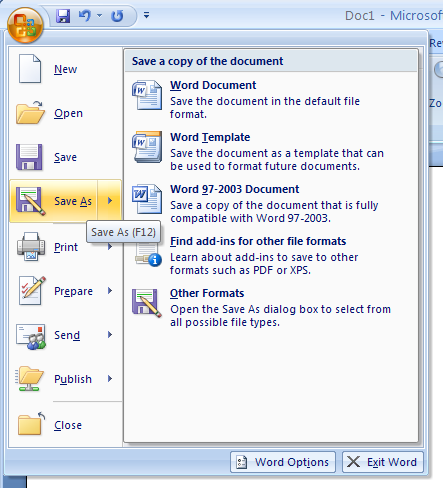 Click the Save as type list arrow.
Then click Word XML Document or Word 2003 XML Document.

Select the Apply transform check box. Then click Transform

Then select a transformation file (XSLT). Then click Open.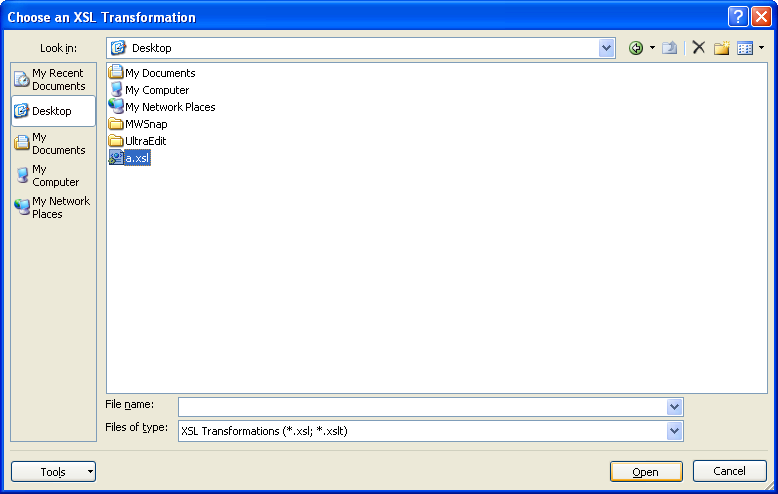 Type a name for the XML document. Click Save.