Click the Insert tab. 
          Click the Equation button arrow. 
          Then click Insert New Equation.

A blank equation building block appears.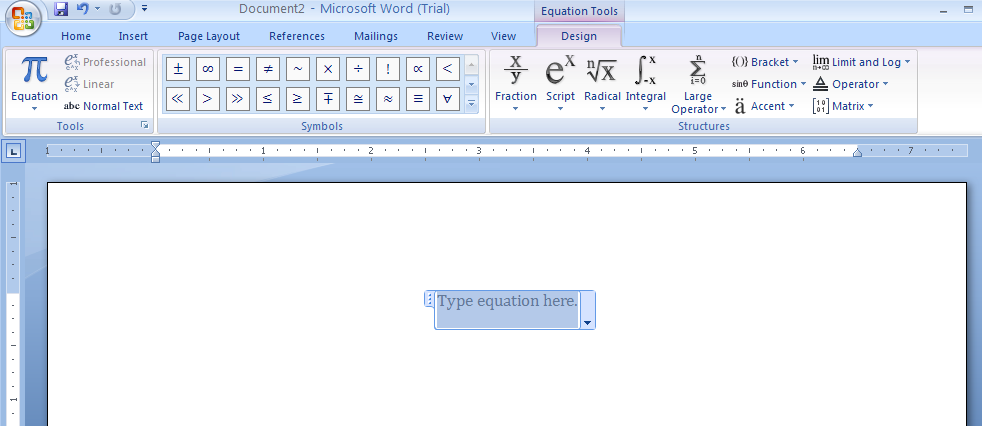 Click the Design tab under Equation Tools. 
          Then click the buttons in the Structures group. 
          Then select the equation segment.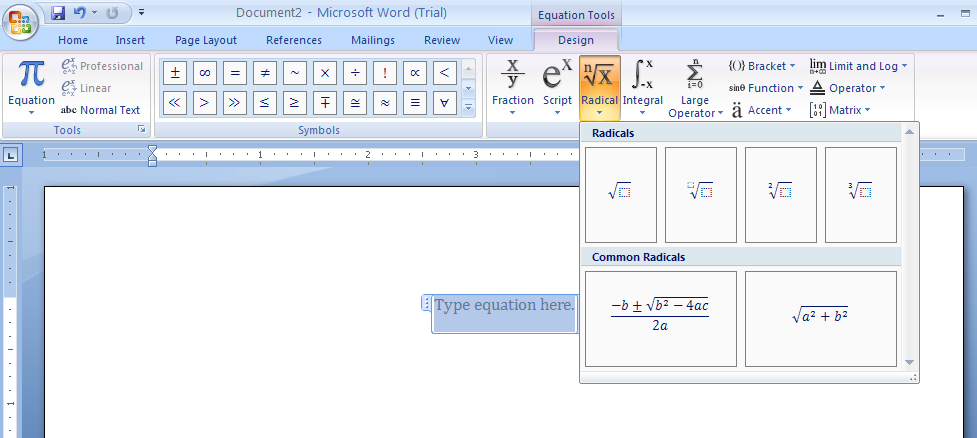 Select the placeholder to insert more of the equation.

Click the More list arrow in the Symbols group. Then select the symbol.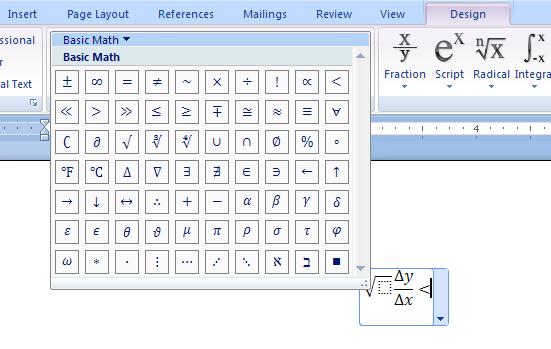 Continue to insert structures and symbols to complete your equation.