9.1.4.Edit a Data Document
Click the Mailings tab.
Click the Start Mail Merge button.
Then click Step by Step Mail Merge Wizard.

The Mail Merge task pane opens
Select the type of document. Then Click Next.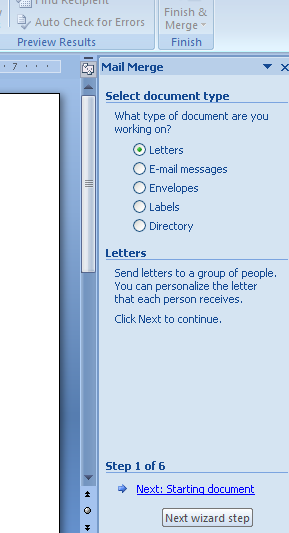 In Step 2, use the default settings. Then Click Next.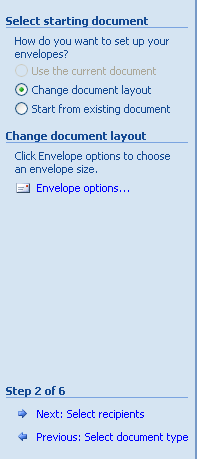 On Step 3 of 6 in the Mail Merge task pane, click Edit recipient list.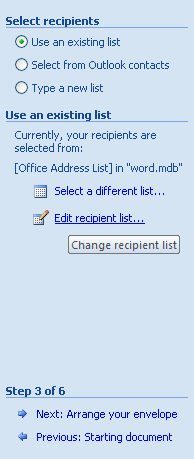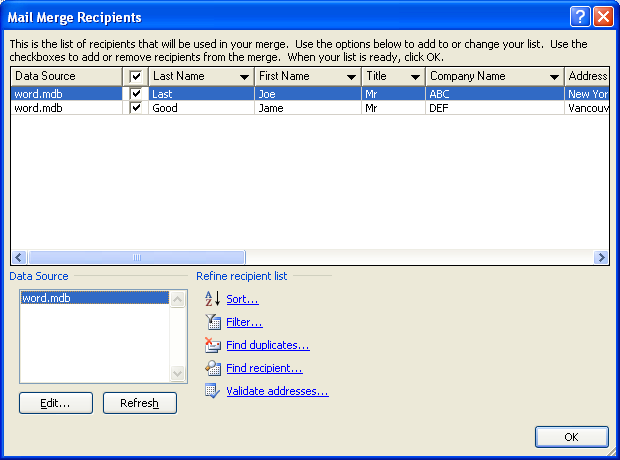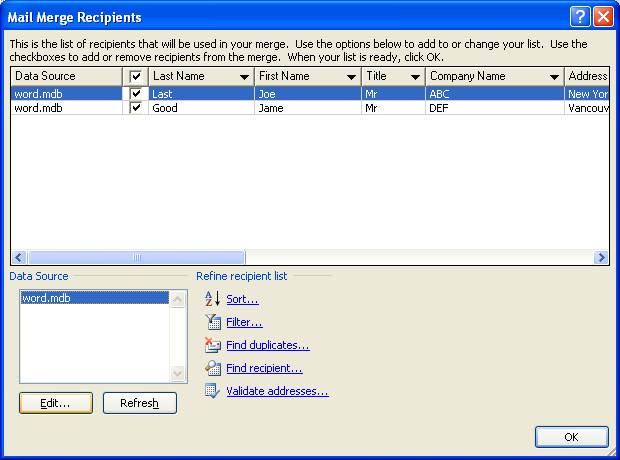 Then make the changes to the fields.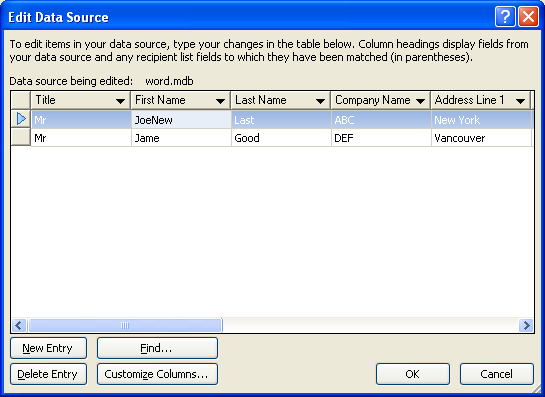 Then select any existing record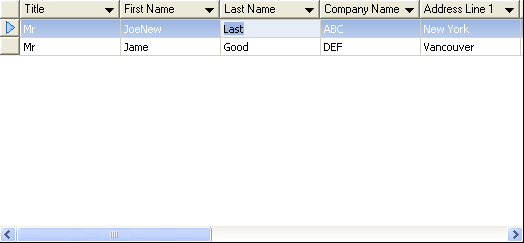 Then click New Entry to add new record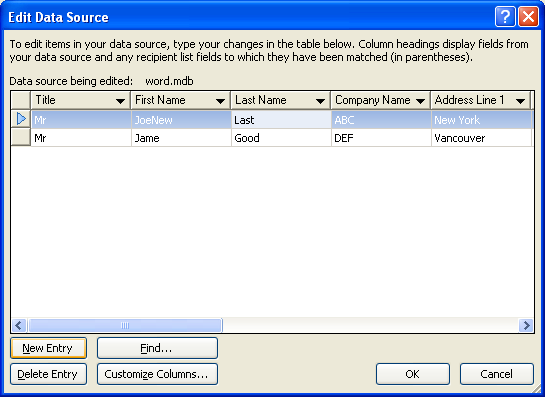 Or click Delete Entry to remove the selected record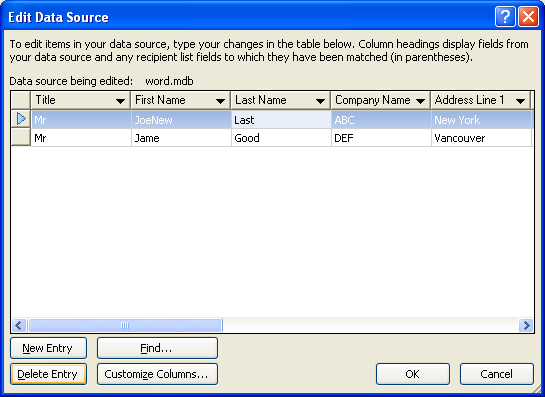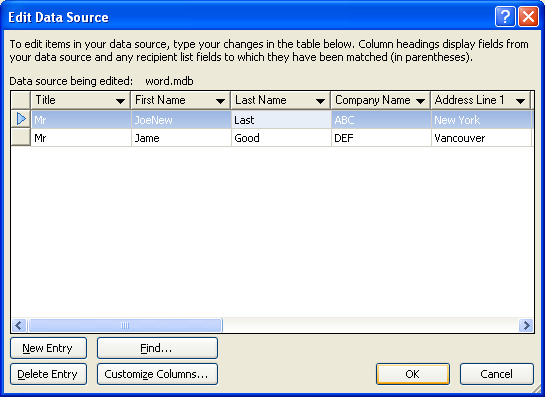 To retain the record in the data document,
but exclude it from the merge,
clear check mark next to record.

When you're done, click OK.