Create a Word Document from a PowerPoint Presentation : Word Office Collaboration « Collaboration « Microsoft Office Word 2007 Tutorial
In PowerPoint, click the Office button. 
          Then point to Publish. 
          Then click Create Handouts in Microsoft Office Word.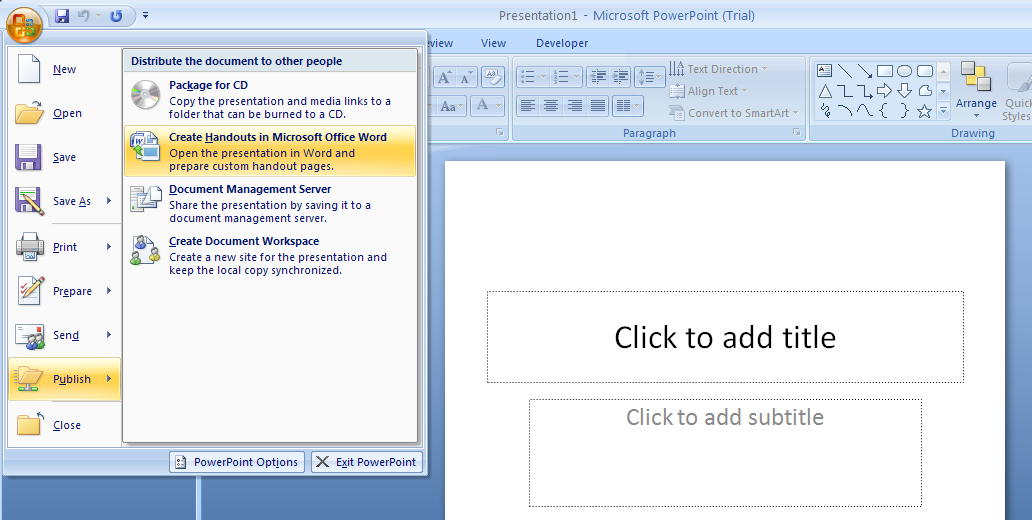 Click the page layout option.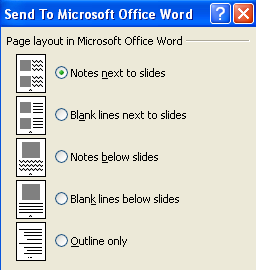 To create a link to the presentation, click the Paste Link option. Click OK.


Word starts