11.7.9.Save an Office Document as a PDF Document
Install add-in for PDF and XPS first.
Click the Office button. Then point to Save As. Then click PDF or XPS.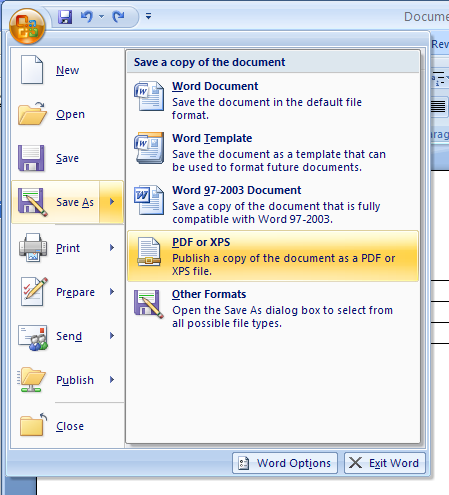 Click the Save as type list arrow. Then click PDF.

Type a PDF file name. Click Options.
Select the publishing options. Click OK.