Click the Review tab. 
          Click the Balloons button. 
          Then select the option you want: 
          Show Revisions in Balloons, 
          Show All Revisions Inline, 
          Show Only Comments and Formatting in Balloons.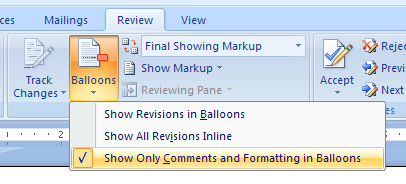 Click the Reviewing Pane button arrow, 
          then click Reviewing Pane Vertical or Reviewing Pane Horizontal.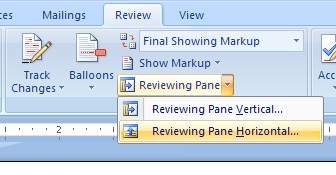 To show or hide the Reviewing pane, click the Reviewing Pane button.