Format Using Icon Sets : Conditional Formatting « Format Style « Microsoft Office Excel 2007 Tutorial
Select a cell or a range. 
           Click the Home tab. 
           Click the Conditional Formatting button. 
           Then point to Icon Sets. 
           Click the colored icon sets you want.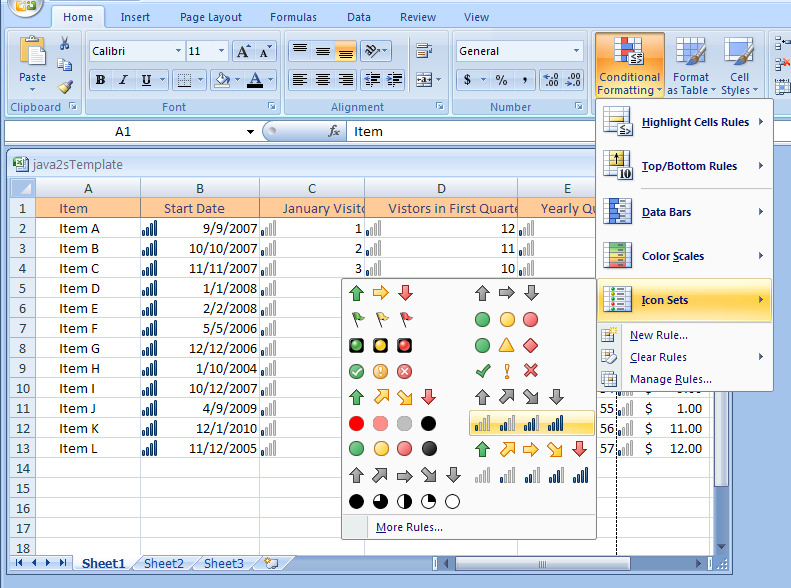 To create a custom icon sets, click More Rules

Specify the description. Then click OK.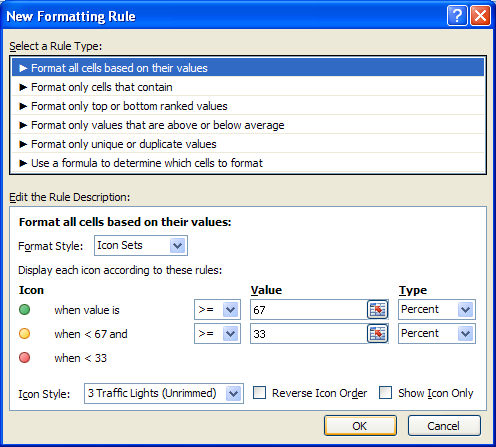 Check the result.