Click the Office button, and then click Excel Options.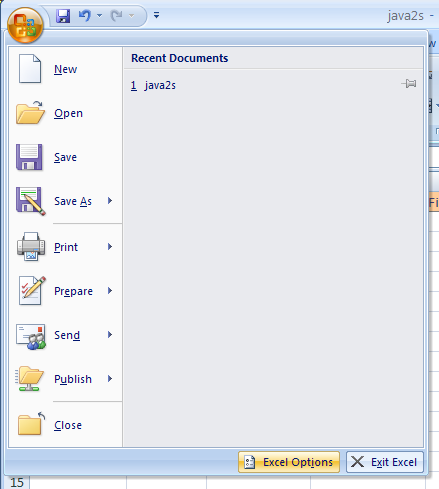 In the left pane, click Advanced. 
           Click the Display options for this worksheet list arrow, and then select the option:
           Show row and column headers.
           Show formulas in cells instead of their calculated results.
           Show page breaks.
           Show a zero in cells that have zero value.
           Show outline symbols if an outline is applied.
           Show gridlines. Select to show gridlines.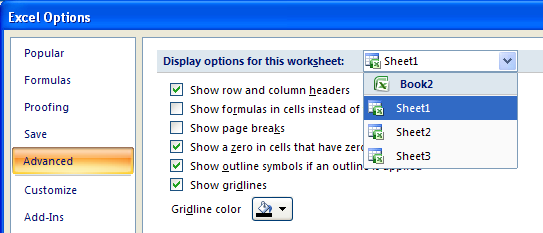 Click OK.