Click the Design tab. Click the Theme Colors button, and then click Create New Theme Colors.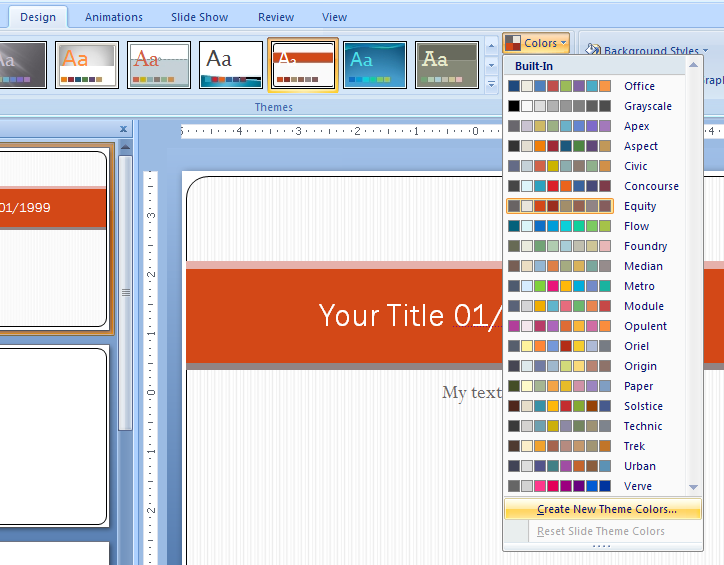 Click the Theme Colors buttons for the colors.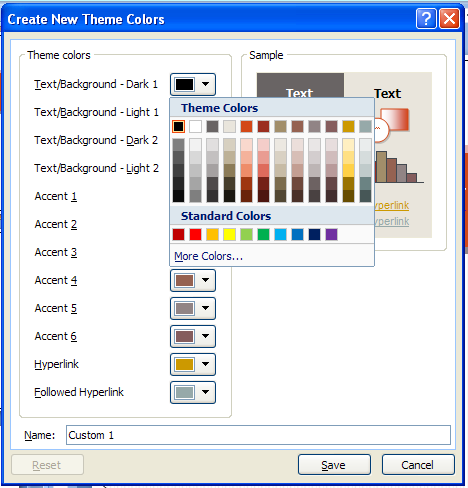 Click a new color, or click More Colors to select a color from the Standard or Custom tab, 
       and then click OK.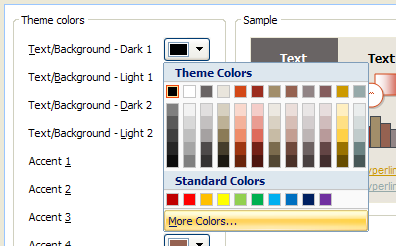 Click the Reset button to return all color changes to their original colors.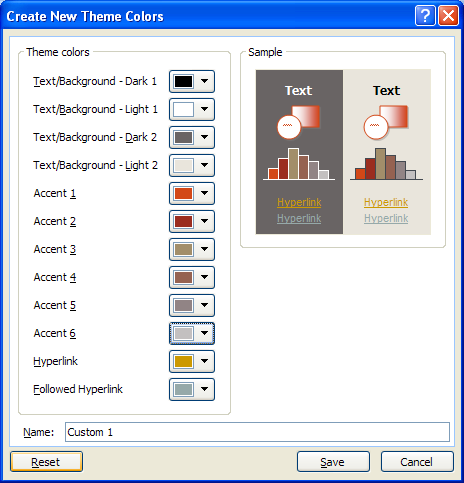 Type a new name for the color theme. Click Save.