4.1.1.Insert and Create a Chart
Click the Insert tab. Click the Chart button.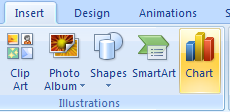 Click a category, then click a chart style type.
Click OK.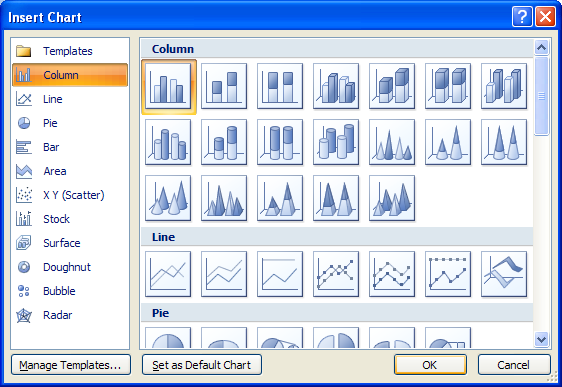 A Microsoft Excel worksheet opens.
Replace the sample data with your own data.
Edit and format the data in the datasheet as appropriate. Close the Excel.