The Compatibility Checker identifies the potential loss of functionality when you save a Word 2007 document in the Word 97-2003 document format. The Compatibility Checker generates a report for the potential losses.
Click the Office button

Point to Prepare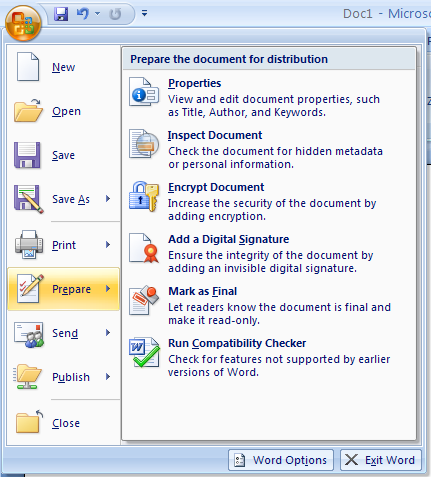 Then click Run Compatibility Checker.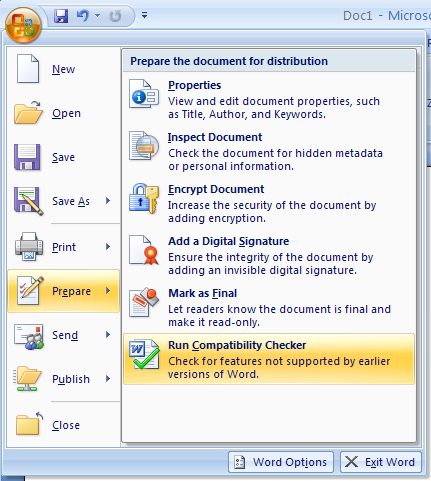 View the compatibility summary information.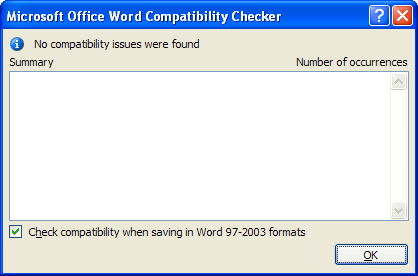 To save the compatibility checker review, select the 'Check compatibility when saving in Word 97-2003 formats' check box.