Export a File to Another Program Format : Document Save « Editing « Microsoft Office Word 2007 Tutorial
Click the Office button. 
          Point click Save As. 
          Then click Other Formats.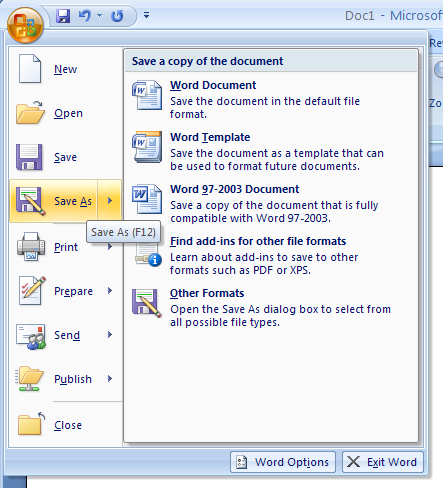 Click the Save as type list arrow. 
          Then click the format you want.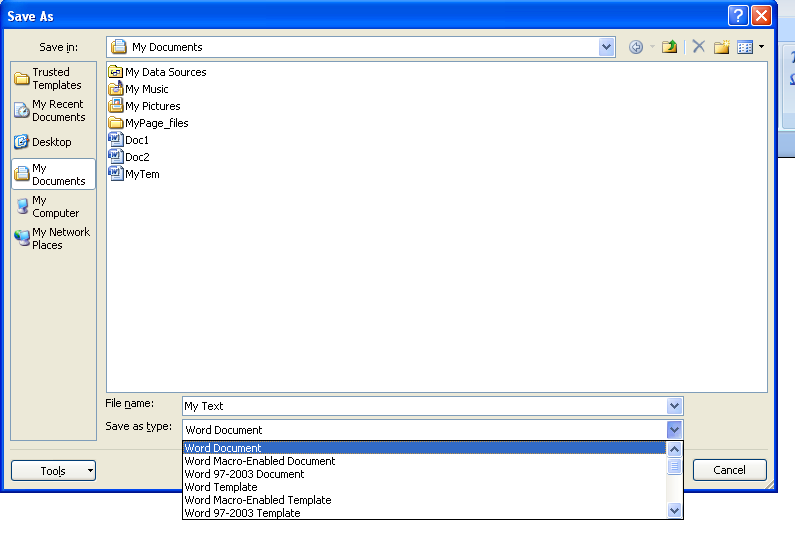 If you want, change the file name.


Click Save.