Import a File : Document Save « Editing « Microsoft Office Word 2007 Tutorial
Click the Insert tab. 
          Click the Object button arrow. Then choose a file.


To import part of a Word document or range from Excel. Click Range.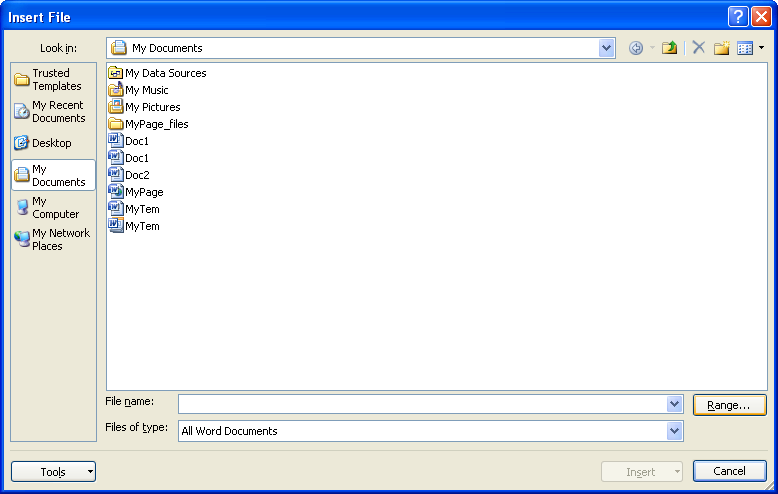 Then enter a bookmark name or range, and then click OK.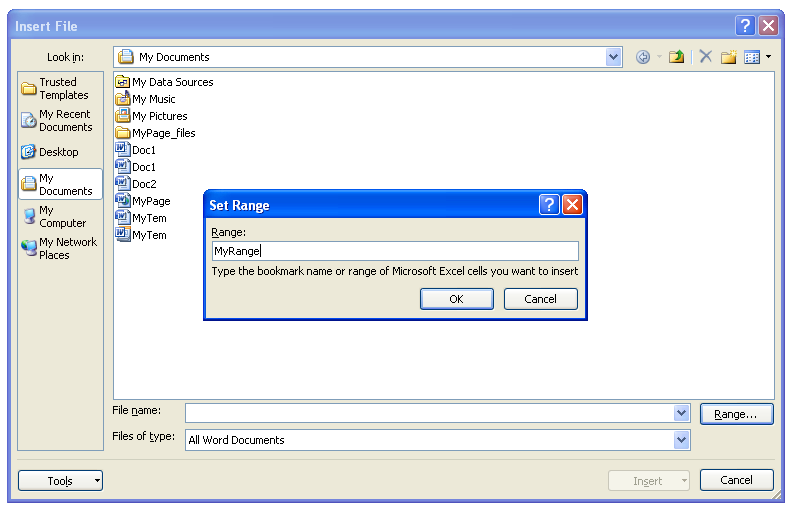 Click Insert.