2.13.9.Replace Formatting
Click the Replace button.
Then type the word or words.

Then type any text you want to substitute.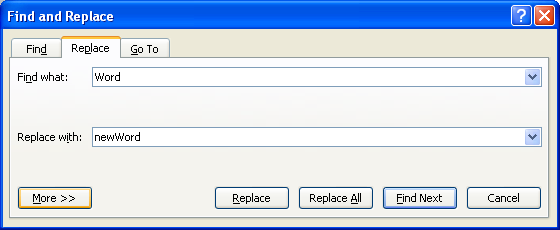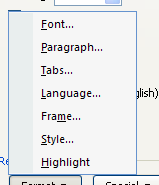 Then click the formatting you want to find.
To replace every instance of the formatting, click Replace All.

To replace the formatting one instance, click Find Next, and then click Replace.
If you want to cancel the replace, click Cancel.