Using the wildcards option : Find Replace Go To « Editing « Microsoft Office Word 2007 Tutorial
Click Home tab. Click the Find button.


Click More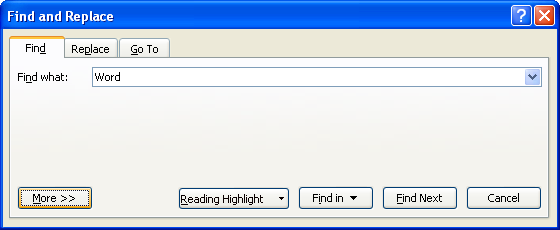 Select the Use wildcards option. Type r[au]n in the Find what text box.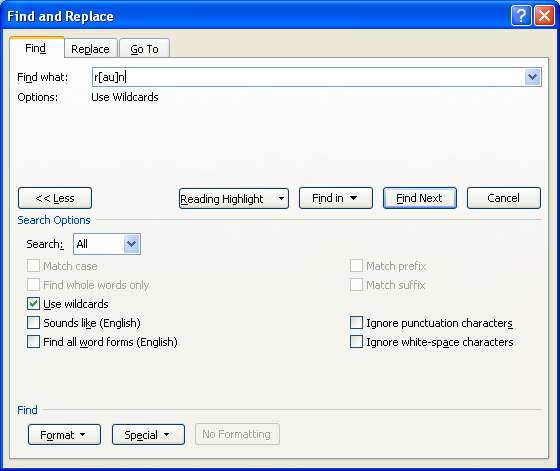 Click Find Next. This finds instances of either ran or run.