Click the References tab.


Click the Style list arrow and click the style you want.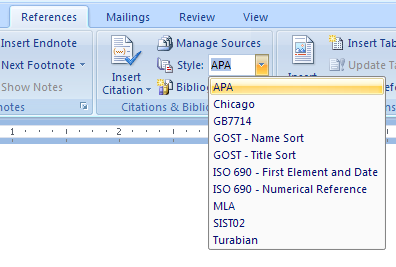 Click to place the insertion point in the document and click the Insert Citation button. 
          Then click Add New Source.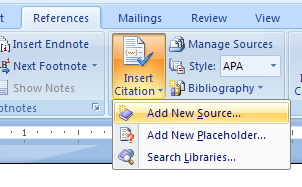 Click the Type of source list arrow, and then select a source type.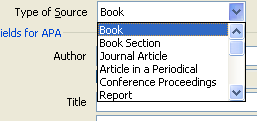 Enter the bibliography information for the source.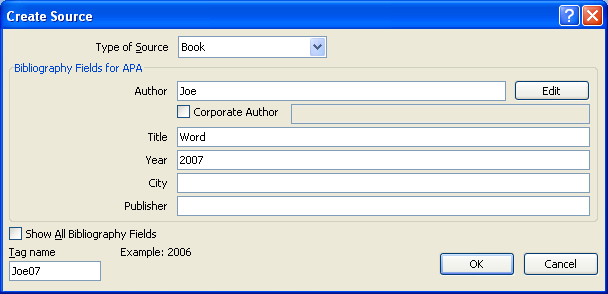 Click OK.