Creating a blank template and displaying the Developer tab on the Ribbon.


Click Dropdown List from the Controls group on the Developer tab. 
          Then click Design Mode.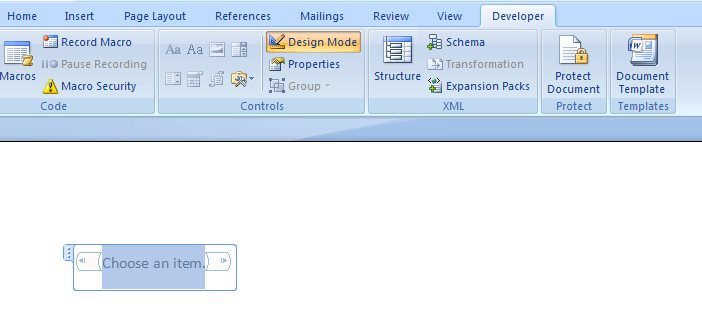 Use your mouse or cursor keys to highlight the placeholder text Choose an item. 
          And change text.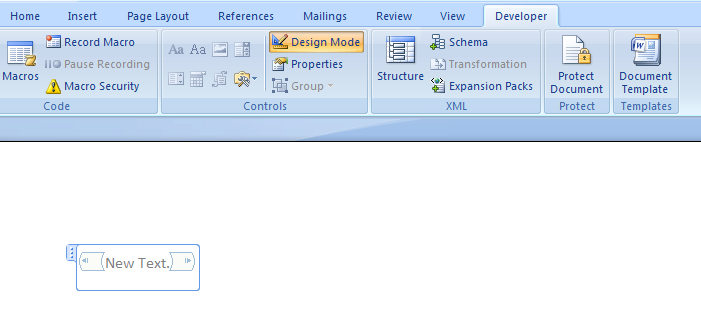 Click Properties to see the dialog box.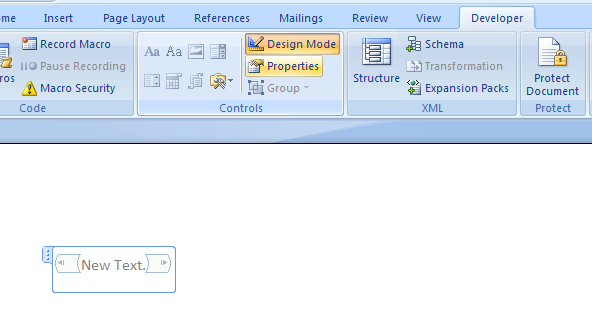 Change Title field.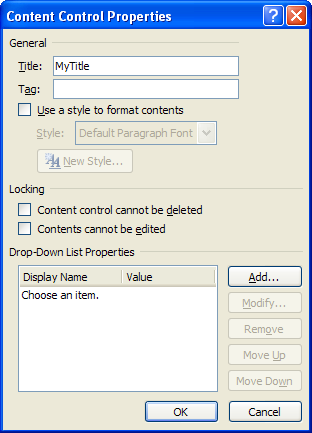 Select the Use a different style for text in this control, 
          and select Emphasis from the Style drop-down list.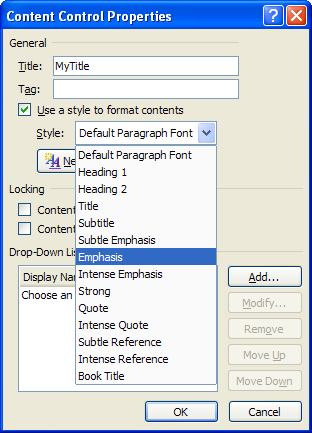 Select the Content control cannot be deleted in the Locking section.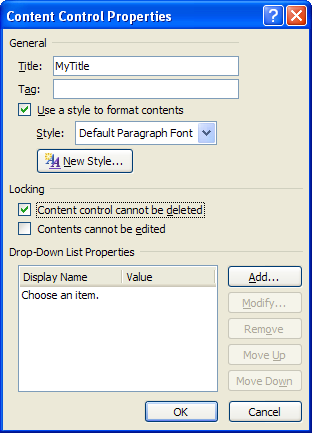 To add items. Click Add in the Drop-Down List Properties.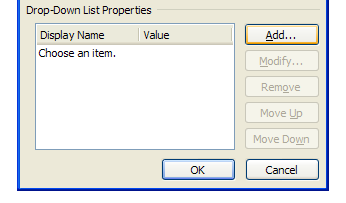 Change the Display Name field of the Add Choice dialog box.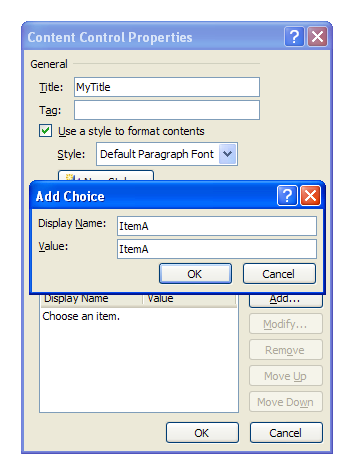 Click OK to close the dialog box.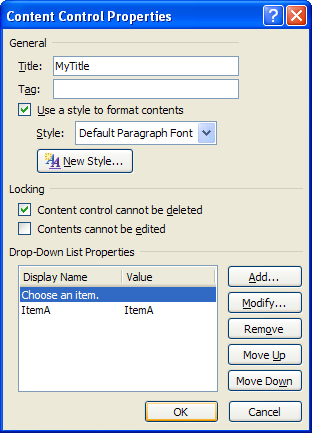 Click Design Mode to turn that mode off.

To select an item from the list, click the down arrow and then click an item.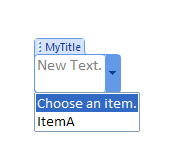 Click somewhere in the document outside the Dropdown List control to see the selected item.