8.2.9.Retain the data that has been entered using the control but remove the control itself.
Making sure the Developer tab is visible

Then select the content control you want to remove.
Click Design Mode.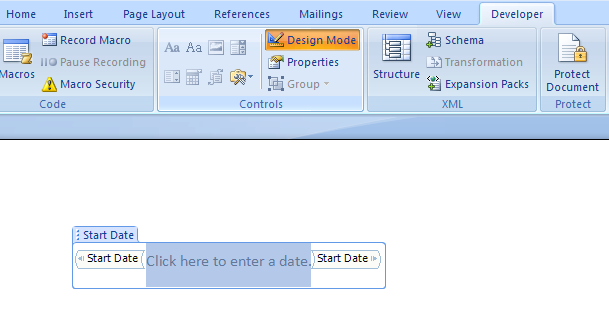 If the control is locked, you must first unlock the control by clicking Properties and clearing the check box and clicking OK.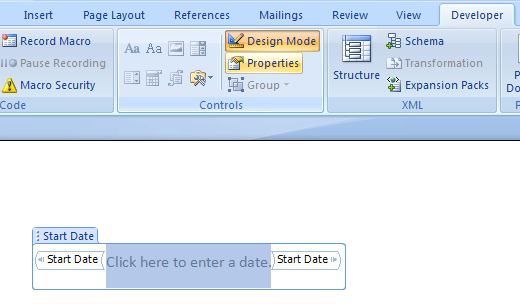 Right-click the control to bring up a pop-up box. Click Remove Content Control.
If there was any data in the control, it remains in your document, but the content control itself is deleted.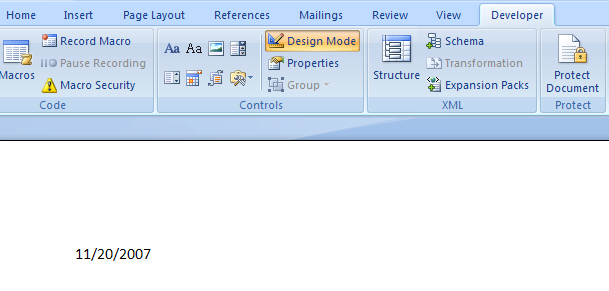 If there was no data in the control, you can also use this method to completely remove the control from the template or document.