8.2.5.Inserting a text control into your template
Creating a blank template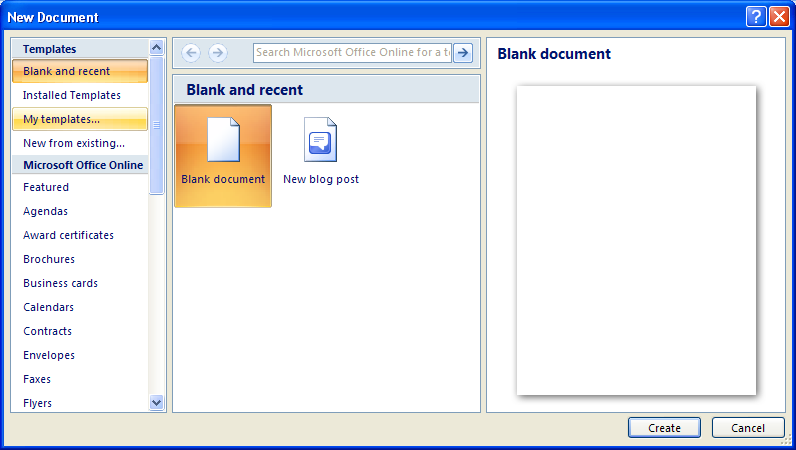 Displaying the Developer tab on the Ribbon.

Click Text from the Controls group on the Developer tab.
Click Design Mode. In this mode, you can edit the placeholder text shown in the control.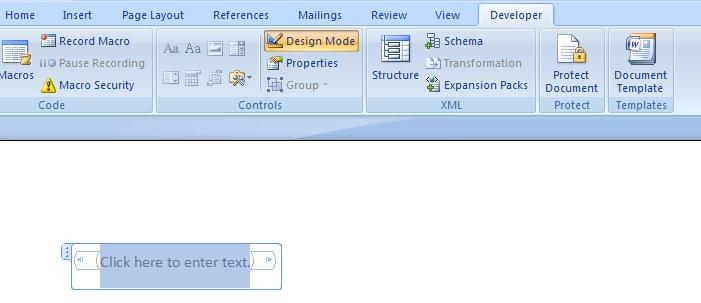 Use your mouse or cursor keys to highlight the placeholder text Click here to enter text.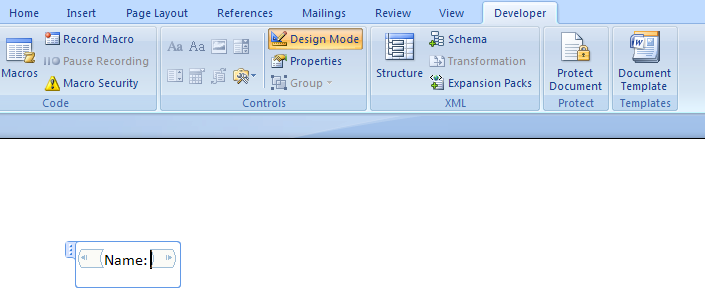 Click Properties to see the dialog box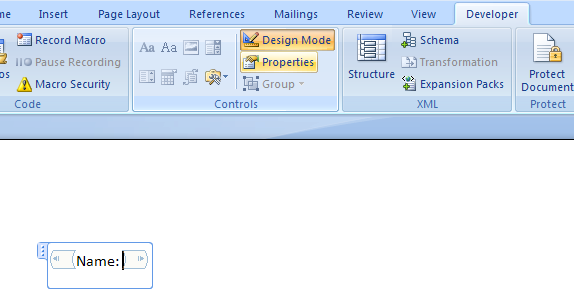 Type Customer Name in the Title field.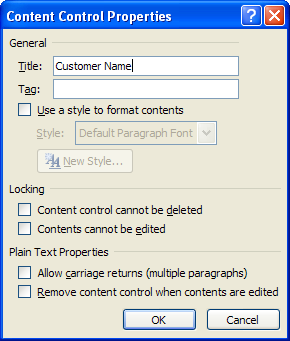 Select the Content control cannot be deleted checkbox in the Locking section.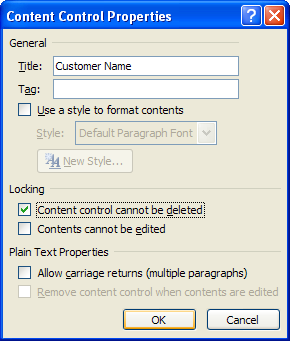 Click Design Mode to turn off that mode.