8.3.17.Change a SmartArt Graphic Colors
Click the SmartArt graphic.
Click the Design tab under SmartArt Tools.
Click the Change Colors button.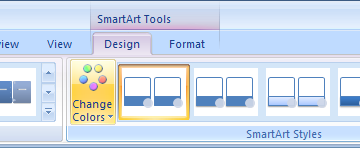 The gallery displays the current layout with different theme colors.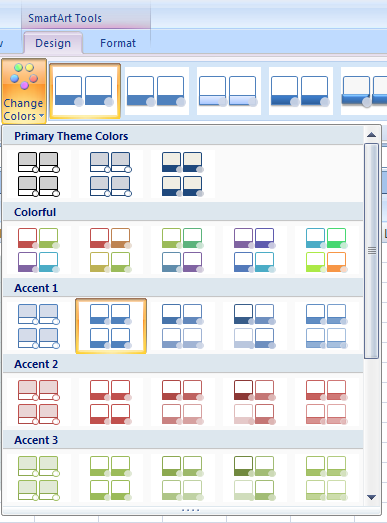 A live preview appears in the current shape when pointing to a style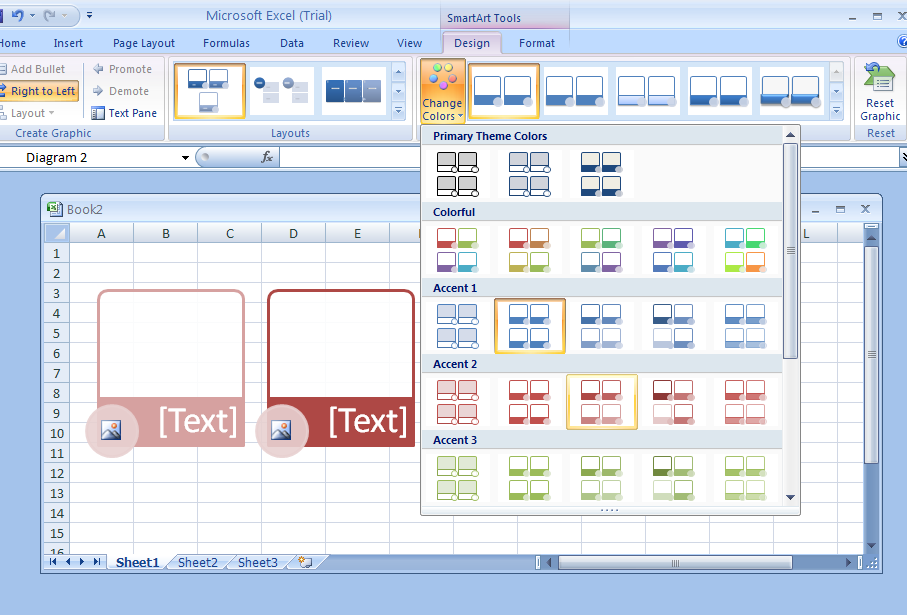 Click the layout for the SmartArt graphic from the gallery.