8.3.16.Change a SmartArt Graphic Layout
Click the SmartArt graphic.
Click the Design tab under SmartArt Tools.
Click the More list arrow in the Layout Styles group to see additional styles.

The gallery displays layouts.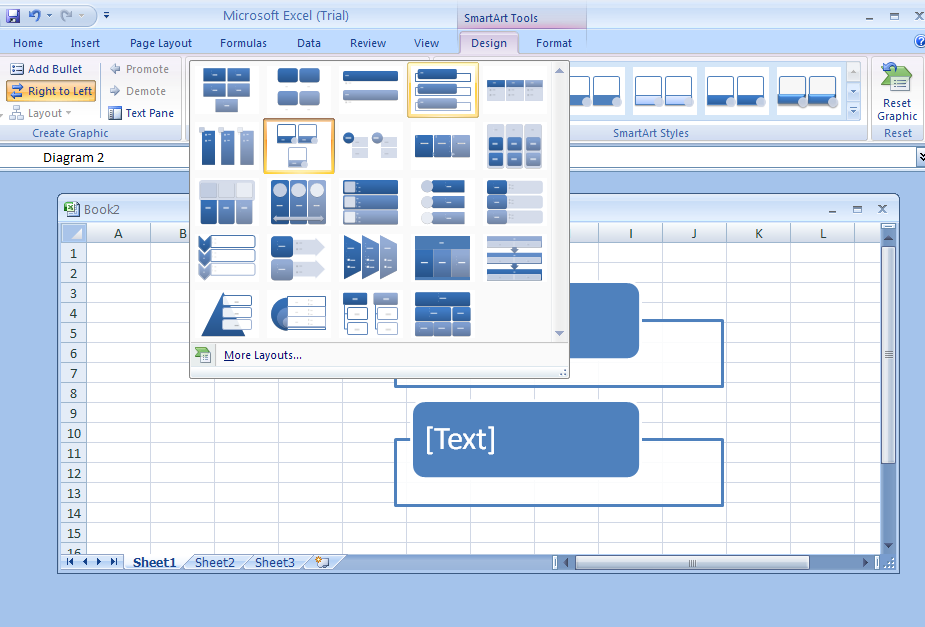 To view the entire list of diagram layouts, click More Layouts.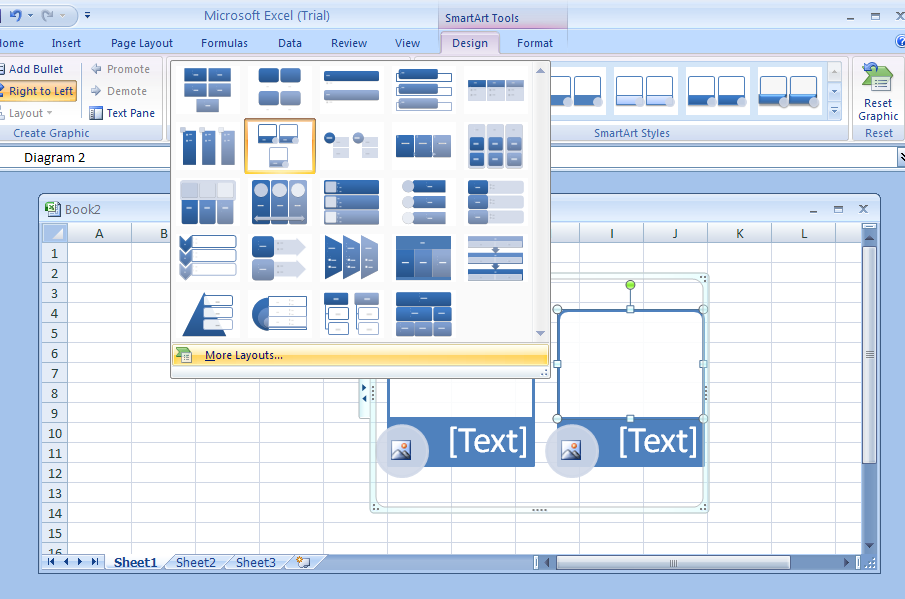 A live preview of the style appears in the current shape when pointing to a layout.
Click the layout for the SmartArt graphic from the gallery.